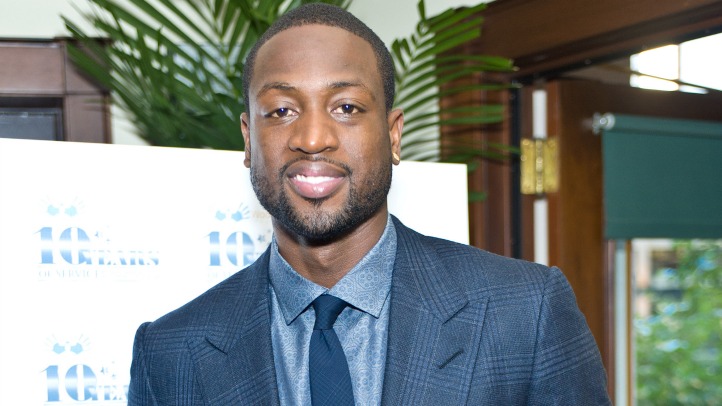 Miami Heat superstar Dwyane Wade is one of the most stylish players in the NBA, according to the reputable opinions of GQ, Esquire, the New York Times and Vogue. The Chicago native has been praised – and occasionally mocked – for his off-court style, but one thing is for certain: he keeps people talking.
And this fall, Wade will give people something else to talk about as he launches his own signature line of neckties.
During a Monday morning media event at The James Hotel, just steps away from Chicago's Magnificent Mile, "The Gentleman by Dwyane Wade" collection was formally announced. The line is set to be available in November courtesy of The Tie Bar, a popular online men's neckwear company from which Wade has routinely purchased his own ties.
U.S. & World
The day's top national and international news.
"Style has always been a personal interest of mine," Wade said. "Being able to explore a new avenue of fashion with The Tie Bar is exciting for me. I already own so many bow ties and ties from The Tie Bar, so I'm excited to step into the designers seat and create my own line with them."
The Tie Bar CEO Anand Shah called the partnership a "no-brainer for us."
"He is a trailblazer on and off the court -- particularly in the way he expresses style. We are excited to work with him and look forward to bringing his vision and creativity to our customers," he said.
Wade's collection will feature nearly 30 bow ties, 15 neckties, 15 pocket squares and a limited assortment of tie bars and cuff links. The company has a reputation for offering premium ties made from the highest quality material at affordable prices (many as low as $15). Wade's new line will fall in line with the company's pricing structure.