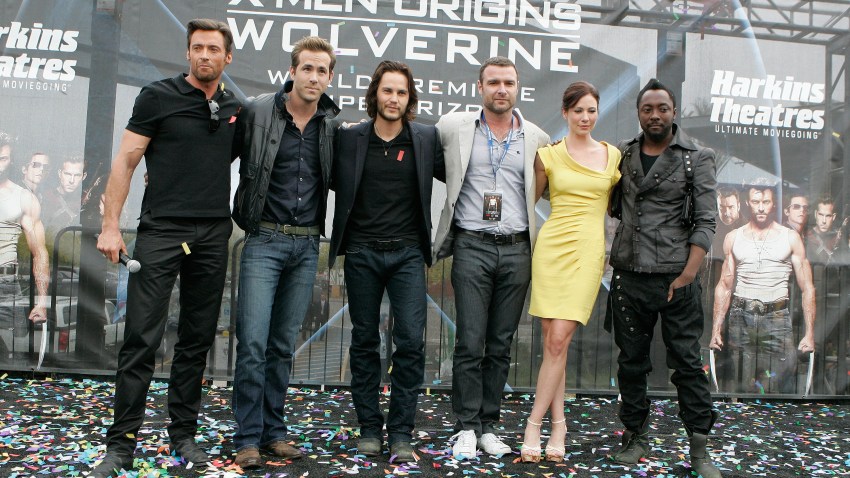 It's a plot twist that could rival a good comic book. After purchasing Marvel Comics for $4 billion, Disney may lose ownership in some of the franchise's best characters.
The children of the late artist Jack Kirby have filed notices of copyright termination for 45 Marvel characters, the Los Angeles Times reported.
Kirby co-created a number of Marvel's best-known super-heroes, including the X-Men, Fantastic Four, Thor and the Hulk.
U.S. & World
The day's top national and international news.
The copyright termination notices, according to The Times, went to Marvel Entertainment; Disney; Sony Pictures, which owns movie rights to Spider- Man; 20th Century Fox, owner of movie rights to the Fantastic Four and X-Men; Paramount Pictures, which has a film distribution deal for four upcoming Marvel-produced films; and Universal Pictures, which has distribution rights to Hulk movies.
The filings came a week after Disney unveiled its $4 billion agreement to purchase Marvel on Aug. 31, but they were in the works before the deal was announced, according to The Times.
The children of Kirby, who died in 1994, are being represented by the same law firm that represented Superman co-creator Jerry Siegel in a similar claim against Warner Bros., The Times reported.
If Marvel, Disney or any of the other companies challenge the Kirby claims, it may be a complex legal process to determine what role he played as creator or co-creator of various characters who first appeared nearly 50 years ago, according to the newspaper.
Under copyright law, creators and co-creators can seek to regain copyrights they previously assigned to a company 56 years after first publication and can give notice of their intentions to do so up to 10 years before that.

Copyright Archive Sources