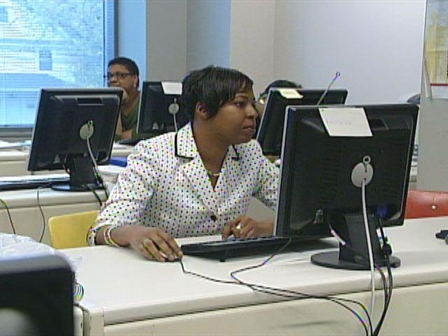 Los Angeles Clippers head coach Vinny Del Negro has been vocal about his team's intensity this season.
He wanted nuts. Well, he got nuts.
If a 129-97 mauling of the Pistons wasn't enough for the Clippers, DeAndre Jordan nailed down a massive dunk on Pistons guard Brandon Knight that demoralized Detroit and set social media ablaze.
U.S. & World
The day's top national and international news.
With 4:30 left in the second quarter, Clippers point guard Chris Paul found Jordan open in the paint for the monster alley-oop and the foul.
The face Jordan made after the dunk has already inspired memes. The dunk photo has already been called "a crime scene" and "embarrassing." The dunk has even influenced a series of photoshopped pictorials. The havoc extended to Knight's Wikipedia page, which read, "On March 10, 2013, Knight died in a game vs. the Los Angeles Clippers. The cause of death was determined to be DeAndre Jordan."
Check out the video below to see the dunk and "the face":

Hours after the game and into the next morning, the tweets continued.
"Tonight Brandon Knight made me embarrassed to be from Detroit," New York Jets wide receiver Braylon Edwards tweeted. "DeAndre Jordan's dunk was the best other than Vince (Carter) over the 7 footer."
"DeAndre Jordan!!!! Dayyyuummmm!! Dunk of the year," Lebron James tweeted.
Some journalists were a bit more impartial and gave the much smaller Knight some credit.
"Brandon Knight should have gotten out of the way, but as a rule I'll take the guys who aren't afraid to get dunked on over the guys who are," The National Post's Bruce Arthur tweeted.
After the game, Jordan's teammates were still in shock.
''That was the best dunk of the year and the best I've seen in person,'' Clippers star Blake Griffin said.
Last month, Knight was the victim of another thrashing. The Cavs and reigning rookie of the year Kyrie Irving crossed over during the Rising Stars Challenge in what can only be called ankle shattering.
What are your thoughts? Is Jordan's dunk the best this season? Should Knight be embarrassed?