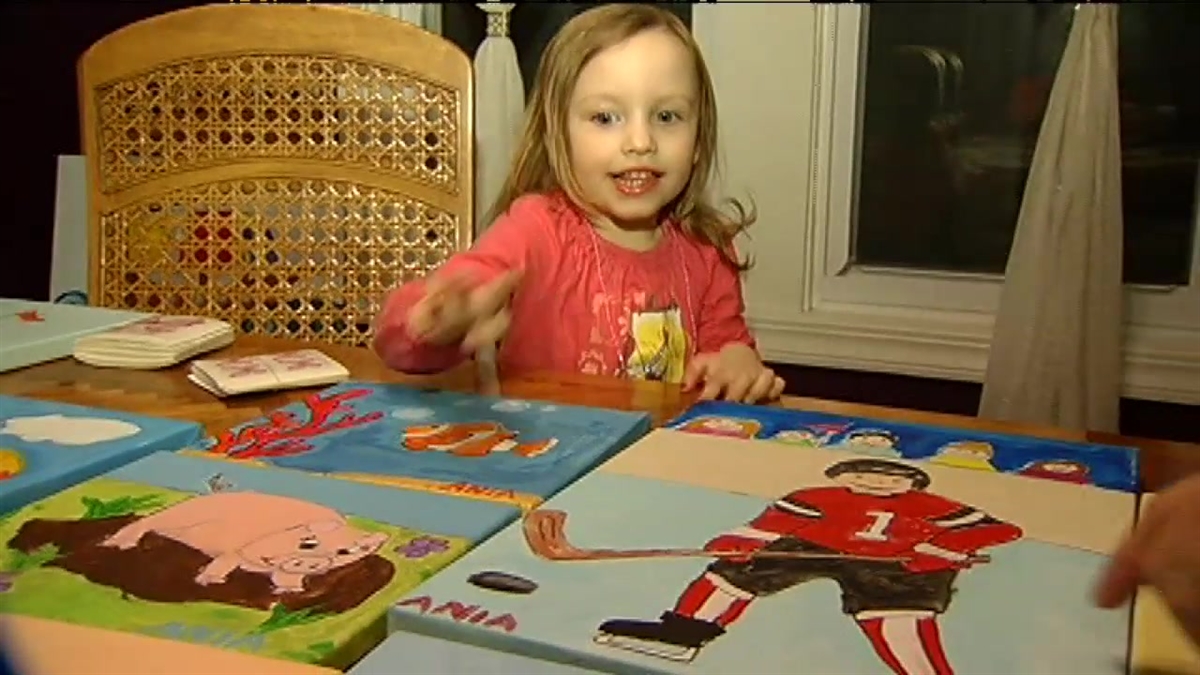 The family of a 3-year-old Chicago girl called the "Dainty Warrior" by her parents for a painting hobby that has helped her deal with a rare form of cancer is preparing for another battle.

After failed chemotherapy, doctors have decided they'll need to remove Ania Moriarty's left eye on Thursday in order to save her life.

Ania suffers from retinoblastoma, a form of cancer that affects 300 children annually.

Her paintings have become a hit on the Internet, where a page has been set up to showcase her art.

The proceeds are being used to pay for some of the bills for her travel and care.

Ania is currently in Philadelphia to undergo the procedure.

Ania first took up painting when a newborn cousin became sick.