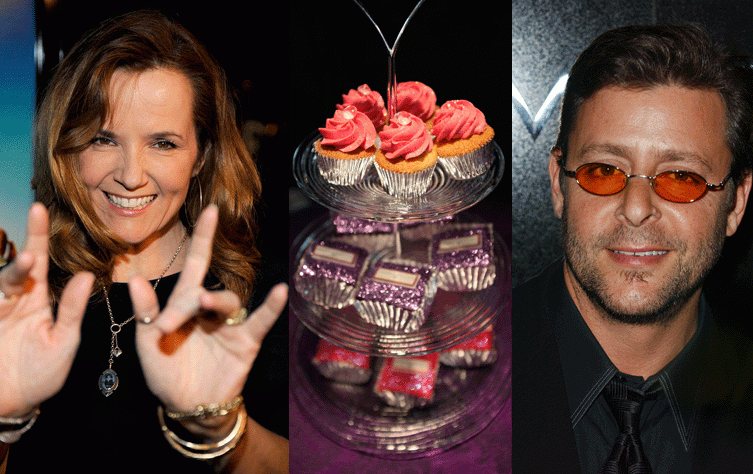 What do cupcakes, Judd Nelson and Lea Thompson all have in common? They'll be starring in an independent film by Alex Pires.
Pires says he'll start shooting "Mayor Cupcake'' in downstate Delaware in a few weeks.
The family comedy stars Lea Thompson and Judd Nelson and will take place in Bridgeville, as well as Rehoboth and Dewey beaches.
U.S. & World
The day's top national and international news.
Thompson, best known for the "Back to the Future'' films and the sitcom "Caroline in the City,'' plays a stay-at-home mom who becomes mayor of Bridgeville and tries to maintain her status as the town's leading cupcake maker.
Nelson, star of "The Breakfast Club" and "St. Elmo's Fire," will play the male lead, with Thompson's daughters Madelyn, 18, and Zoey, 14, starring as the mayor's daughters, DelMarvaNow reports.
Pires, who owns multiple entertainment venues in Dewey Beach and Sussex County, co-wrote the film with screenwriter, director and producer Art D'Allesandro. Pires is also directing the movie.
Feature filmmaking is rare in Delaware, in part because the state doesn't offer any financial incentives to moviemakers.
Copyright AP - Associated Press