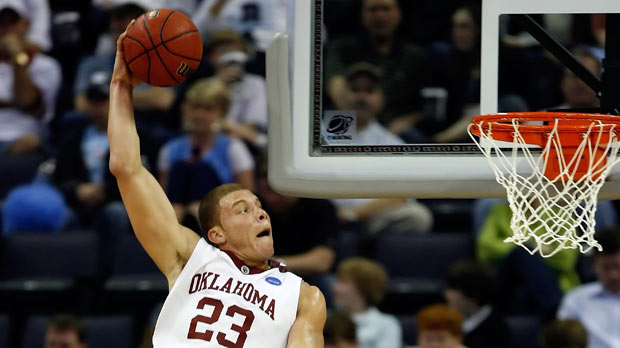 Last summer, the Clippers paid a pretty penny to lure Baron Davis to be their point guard, for better or worse. Back in November, they decided to forego defense and bring in Zach Randolph at the power forward spot.
Now one of those guys is about to have his minutes cut for a rookie, because the Clippers have the top pick in the NBA draft. Say what you will, but at least it will make the Clippers more entertaining than they were last year.
The NBA draft lottery gods gave the Clippers the top pick, with Memphis number two, Oklahoma City number three and Sacramento number four. For a complete list go here.
U.S. & World
The day's top national and international news.
Their having the top pick likely means Oklahoma's Blake Griffin becomes a Clipper. The power forward is the consensus number one pick by a long shot who is best described as a potentially more athletic Carlos Boozer, who is an All Star and Olympian. Not too shabby.
But there will be a groundswell for the flashy and potentially brilliant Spanish point guard, Ricky Rubio. You might remember him from the Olympics — the then 17-year-old that hung right there against the Team USA big boys in Beijing.
Clippers coach Mike Dunleavy was just scouting Rubio, but that doesn't mean much. If you listened to the interview with Clippers VP Andy Roeser, you know Rubio will not be a Clipper — Roeser gushed about Griffin and said they know what they want to do with the pick.
The Clippers don't have a history of making great decisions with the top pick in the draft — hello Michael Olowokandi! — but in terms of getting a quality NBA player this draft seems impossible for even the Clippers to screw up.
What they do once they have that quality player is another issue entirely.
See, the problem is the Clippers will have an overpaid, enigmatic player ahead of their star rookie when they draft Blake because Randolph and Marcus Camby are there. And the coach won't help. Dunleavy was the general manager who traded for Randolph, and as a coach he has well-earned a reputation for over-managing and not giving rookies any freedom to make plays.
It's the kind of thing that might make a young star player bolt at the first chance he gets. The ball is in the Clippers court to make change their long-time pattern.
Copyright FREEL - NBC Local Media