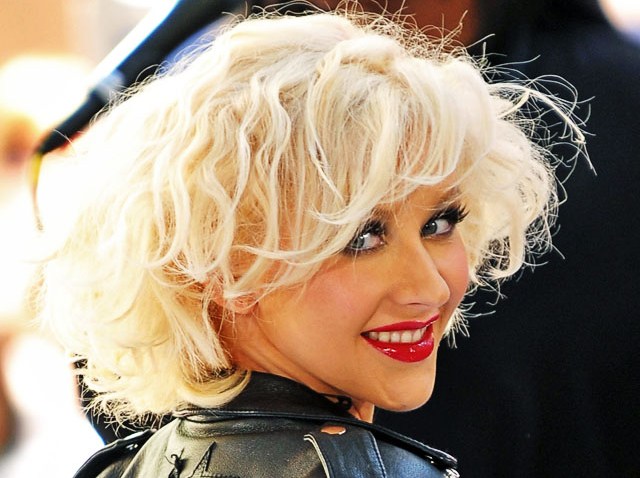 Christina Aguilera is getting back to her "Dirrty" roots.
In a clip from "Chelsea's Big Interview Special," posted on Radar Online's website, the 29-year-old "Burlesque" star opened up about everything from girls' nights out, using a bucket to handle bathroom breaks on tour, Justin Timberlake and life after filing for divorce.
VIEW THE PHOTOS: Divas Rule! Cher & Christina Aguilera's 'Burlesque' Premiere!
U.S. & World
The day's top national and international news.
"I'm doing good — really, really good," Christina told Chelsea of how she's handling things following the break-up of her marriage to Jordan Bratman. "Sometimes change is necessary. I'm entering a whole different chapter in my life now with the movie, and my son, and being a mother – the next evolution in my life. And it feels good.
"It feels really good," Christina added, with a coy smile.
VIEW THE PHOTOS: From 'Dirrty' To 'Beautiful': Hot Shots Of Songstress Christina Aguilera
The "Not Myself Tonight" chanteuse, who got her start on Disney's "The Mickey Mouse Club," along with fellow superstars Justin Timberlake and Britney Spears, said she maintains friendships from her days with "the Mouse," especially with JT.
"I'd say the [Mouseketeer] who I keep in touch with the most is Justin [Timberlake]," Christina told Chelsea. "I just went and supported him at a charity event that he was doing out in Vegas, and he's just, you know, how can you not love Justin? He's such a charismatic, amazing guy."
"Well, he brought 'Sexy Back,' is what he did. You brought 'Dirrty' back, and he brought 'Sexy Back,'" Chelsea said, as Christina laughed.
VIEW THE PHOTOS: Designed By Disney! Stars Who Started In The Mouse House
The chart-topping songstress also revealed that while she may be a mom, she and her pal, Nicole Richie, don't leave all of the fun to their kids when it comes to play dates.
"We do, we do [have play dates with our kids]," Christina told Chelsea. "[We have] mommy drinking nights too!"
VIEW THE PHOTOS: Justin Timberlake: From The Stage To The Red Carpet!
No topic appeared to be off limits for the star, as the charming comedienne proceeded to grill Christina about the dirtiest of the "Dirrty" rumors – "peeing in a bucket" while on tour.
"It happens, yes!" Christina laughed." I have no shame about peeing in a bucket, or doing other things in a bucket if necessary."
Catch all of the raucous fun with Chelsea and Christina when "Chelsea's Big Interview Special" airs on November 22 at 10 PM on E!.
Copyright 2010 by NBC Universal, Inc. All rights reserved.
This material may not be published, broadcast, rewritten or redistributed.
Related Content from AccessHollywood.com:
PLAY IT NOW: Christina Aguilera Discusses Her Divorce & Meeting Cher For The First Time
PLAY IT NOW: Why Was Andrew Garfield Keeping His Role As 'Spider-Man' A Secret From Justin Timberlake?
More from Access: [ Christina Aguilera Chelsea Handler Justin Timberlake ]
Copyright NBCAH - Access Hollywood