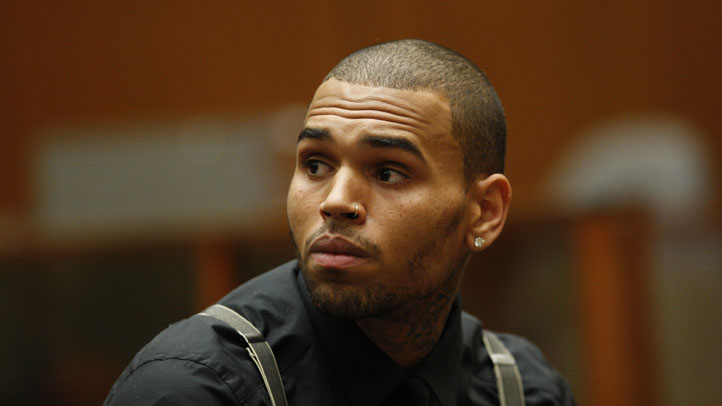 Chris Brown certainly has interesting timing.
Just days after deleting his profile following a series of juvenile tweets he sent a female comic who bashed Breezy for his beatdown of Rihanna, the 23-year-old Brown is now gracing the cover of the December/January issue of XXL in which he touted his brand-new ability to, um, not lose his composure on Twitter.
"I haven't been as mature and thought out in the past, so, me growing now, it's showing my progression," Brown told the magazine regarding his excursions on social media.
U.S. & World
The day's top national and international news.
Chris Brown shuts down Twitter page following feud with comedian
He elaborated: "I used to use my Twitter account to vent, but now I mostly use it for marketing and promotions. Even if the media asks me something, if it's cool then it's 'What's up?' But if it's anything that's too negative, I don't care to respond."
Of course, the sit-down occurred before the "Run It" singer got into his Twitter feud with comedy writer Jenny Johnson, not to mention before he raised eyebrows with his various Twitter exchanges with Rihanna, as Ri-Ri posted intimate Instagram pics of her and her ex-beau while at the same time denying reports the two have renewed their romance (also fueled by various joint nightclub appearances).
Brown also attempts to set the record straight about the women in his life as well.
Rihanna tweets photo of Chris Brown in bed
"One thing people often want me to talk about is my public love life. When it comes to my love life, the perception seems as though I am a player," he added. "But that's not true. Love is something I am still learning. It's just an obstacle that I haven't yet mastered. I think that's my biggest hurdle in life."
He can probably add keeping his cool on Twitter to that.
Copyright E! Online