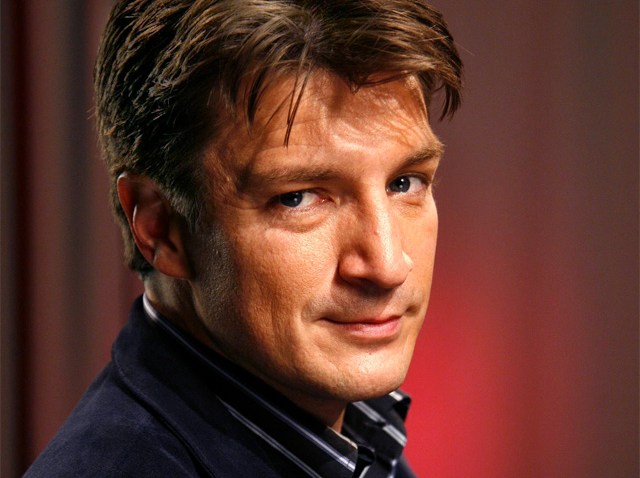 "Castle" fans have gotten their first glimpse of Beckett's new beau Dr. Josh Davidson, in the towering form of actor Victor Webster.
Viewers know how Beckett feels about him, and have a pretty good idea about how Castle feels about him on the ABC show, which airs Mondays at 10 p.m. ET. But just how do stars Stana Katic and Nathan Fillion feel about the hunky impediment to the crime-solving couple's romance?
When PopcornBiz asked, Katic cut right to the point: "Dude – Yes!" she squealed. "He's gorgeous! Victor Webster – He's huge! He's perfect – I get to wear heels! And you know what was really great? When we were walking off in this one scene, I was wearing high heels and he still had three inches on me as he put his arm around me, and I was like 'This. Is. Heaven.'"
U.S. & World
The day's top national and international news.
"Victor Webster – Have you met this man?" said Fillion, shaking his head in dismay. "Okay, number one: he's like a full head taller than me. Tall? Yes. Dark? Yes. Handsome? Oh my God!"
(At this point Fillion turned to his girlfriend Kate Luyben and made one thing clear: "You'll NEVER meet him.")
"His character is a heart surgeon. Helping the blind. And he likes kids and he's good with animals," added Fillion. "So you've got to be a little daunted!"
All kidding aside, Fillion said he's pleased that the show has found viable romantic options like Webster and Castle's rekindled ex-wife Gina (Monet Mazur). "It doesn't make it easy for people to say 'Oh, he doesn't belong in that relationship, he should be with Beckett…' He's got a real catch. And they've got a real catch for Beckett. Everything that Castle finds out about this new boyfriend of hers is that it's just like he's Mr. Perfect."
"Victor's character Josh doesn't have to prove anything," added Katic. "He just IS. He's physically who he is, he rides a motorbike in our storyline, he's got other qualities as well that I don't want to delve into because you'll find out about it, but he's a pretty phenomenal character in the end and, I think, a formidable competitor for Castle, which we need. You've gotta keep the stakes up there!"