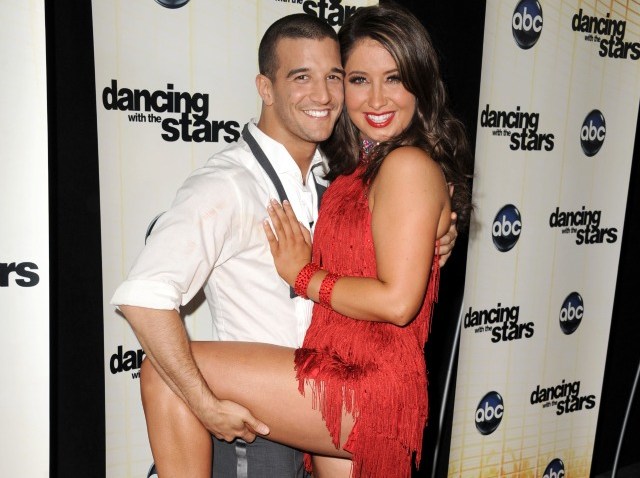 Don't expect Bristol Palin to dance with a new dude any time soon.
Not after what she's been through.
"It's really hard for me to want to date after the situation I had myself in," Palin says on next Monday's "The Ellen DeGeneres Show," alluding to her ditched engagement to Levi Johnston three months ago. "And I'm not worried about a boyfriend right now."
U.S. & World
The day's top national and international news.
Palin clearly has other things on her mind, like "Dancing with the Stars" -- and 2012
"I don't know," she says, when DeGeneres asks about Palin's famous mom's plans for a presidential run, "but I hope she does."
Nicknamed "The Pistol" by her mom earlier in the DWTS season, Palin appears on DeGeneres's show with her dance partner, Mark Ballas. It's a wide-ranging conversation that touches on her ex-fiance, who is the father of Palin's 22-month-old son, Tripp, and who has flirted with running for Wasilla mayor, Sarah Palin's old post.
"It's an important position," Palin tells DeGeneres. "And I don't think he knows what he's getting himself into."
The same could be said for Palin herself with regard to her DWTS adventure. She was, it seems, so overwhelmed by making it to the show's round of five finalists, she didn't get around to voting in this week's midterm elections.
Perhaps she will in two years.