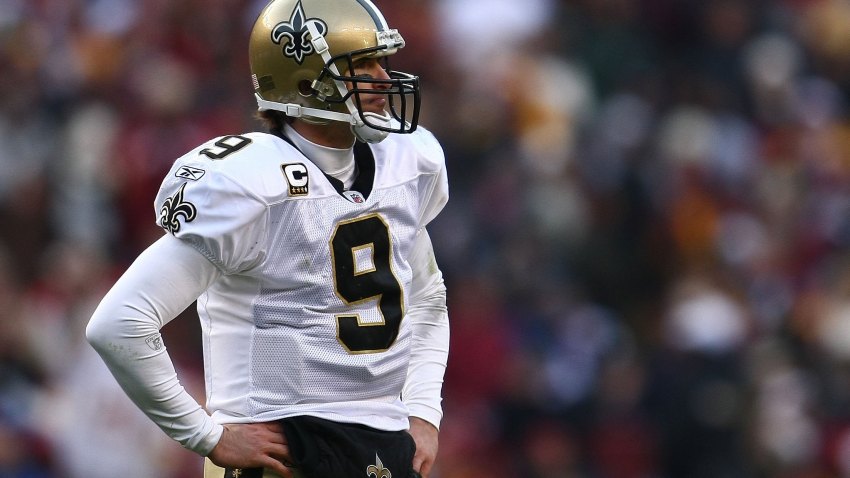 WARNING: There are MAJOR spoilers ahead from Sunday night's midseason premiere of "Breaking Bad"! Read at your own risk!
Pick your jaws up off the floor, because we have so much Breaking Badass-ness that we need to discuss right away! Season five's mid-season premiere may have just ended but the memory of Walter White's (Bryan Cranston) chilling last sentence will stay with us long after the series takes its final bow.
Complete with an extremely eerie flash-forward, a head-to-head showdown, a blast from the past and a shocking revelation, "Breaking Bad" finally returned to our lives tonight. And we're happy to report that it looks like these last few episodes are going to be bigger than all the past seasons combined!
U.S. & World
The day's top national and international news.
READ: 5 things to know about "Breaking Bad's" "Bloody Money"
From Hank's (Dean Norris) full-fledged panic attack as he realized the truth, to Jesse's (Aaron Paul) emotional guilt-ridden joyride as a wad-of-cash delivery boy, tonight's episode of Breaking Bad set the stage for a sure-to-be explosive series finale.
First things first, let's talk about our trip back to the future. We saw way back in the season five premiere that Walt, with a full head of hair we might add, would make it to his 52nd birthday with a M60 machine gun in hand.
Now in this peek into the not-so-distant future, we saw that the White house has become unkempt, unappealing and judging by the chain-link fence that surrounds it, unwelcoming. But that didn't stop a scruffy Walt from breaking into his old home, walking past a wall spray-painted with a message that clearly exposed his alter ego's identity ("Heisenberg") and retrieving Jesse's ricin capsule from behind the electrical socket.
VIDEO: Ultimate Breaking Bad mashup: All your favorite moments in one epic trailer!
And just as quickly as he entered, Walt left his former home. Well, not before absolutely terrifying his old neighbor with a simple, "Hello, Carol." OK, admit it, who else totally laughed out loud when those groceries fells out into the street?! Classic.
Now let's get to the goods: Hank totally figured it out! After months and months of alluding him, Walt's cover was finally revealed when the DEA chief innocently picked up that copy of Leaves of Grass for a bit of light bathroom reading. With all the puzzle pieces firmly locked into place, the alpha-male showdown in the last five minutes left us breathless as we realized that the always-cunning Heisenberg was not going to escape the series unscathed.
READ: "Breaking Bad": 5 things we know about the final season
Our protagonist tried to keep up the innocent "I don't know what you're talking about!" act for as long as possible, but the millisecond that Hank hinted at Walt losing his kids, a flip switched and a chill went through the room. And out came the Hiesenberg that we all fondly fear. With his face contorted into an evil scowl, Walt offered his brother-in-law two very important and deadly pieces of advice: "Tread lightly."
Copyright E! Online