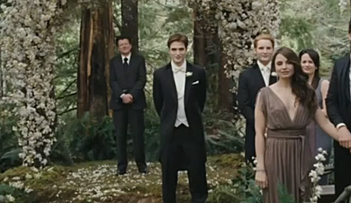 Is it really dusty in here?
Here it is, folks. Your invitation to the wedding of the century. There's Edward, all a-titter with anticipation, but who is that mysterious bride walking down the aisle to meet him?
U.S. & World
The day's top national and international news.
"The Twilight Saga: Breaking Dawn - Part 1" arrives Nov. 18.