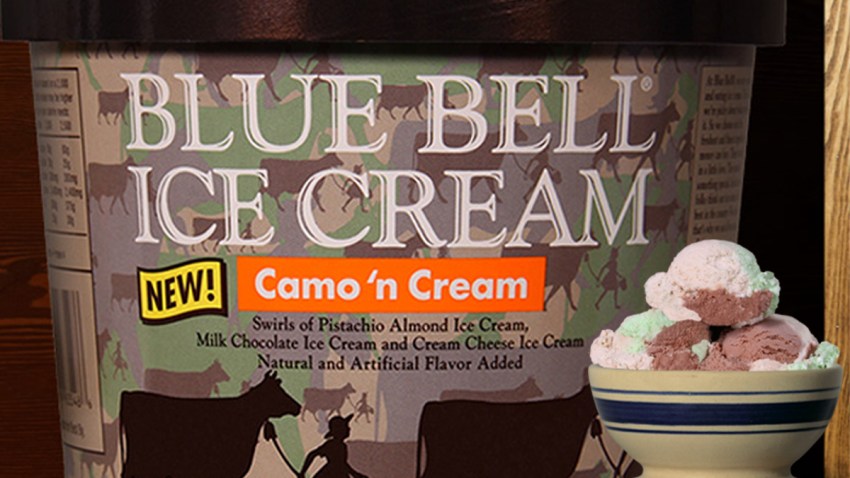 Blue Bell combined ice cream and camouflage with their latest concoction.
The Texas-based ice cream company announced their newest flavor, Camo 'n Cream, Thursday. Camo 'n Cream features a medley of cream cheese, pistachio almond and milk chocolate ice creams in a camouflage.
"We are having a little fun with this flavor," Blue Bell marketing director Carl Breed said. "We tried a few different combinations, but chose these flavors because they complement each other so well.
The camouflage-designed cartons, designed from the Blue Bell cow and girl logo, arrives in stores Thursday.
U.S. & World
The day's top national and international news.
"You see the camo design on everything these days, so we thought why not create an ice cream flavor that looks camouflage?
[NATL] Wildest Food Crazes: Emotional Support Chicken