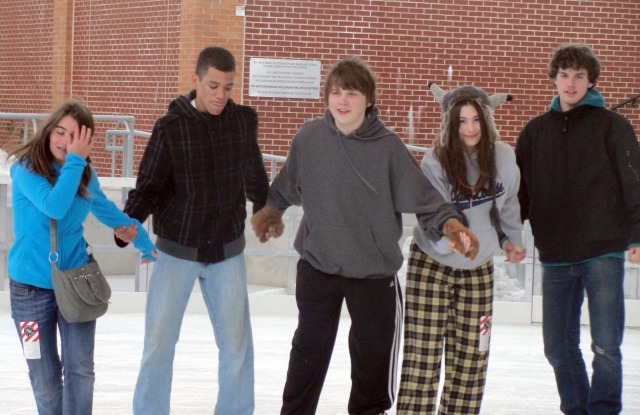 The Piano Man is answering back to the Rocket Man.
Rock and Roll Hall of Famer Billy Joel replied about Elton John's recent comments in Rolling Stone magazine pertaining to him.
"I've worked with Elton for such a long time and I've enjoyed our relationship too much to let something as random as these comments change my affection for him," said the Piano Man in a statement, according to Rolling Stone. "Elton is just being Elton."
U.S. & World
The day's top national and international news.
In the Rolling Stone story, John commented about Joel not penning new tunes and his time in rehab. "At the end of the day, he's coasting," said the Rocket Man of Joel, who has not released a new studio album since 1993's "River of Dreams." "I always say, 'Billy, can't you write another song?' It's either fear or laziness. It upsets me. We've had so many canceled tours because of illnesses and various other things, alcoholism."
John continued: "He's going to hate me for this, but every time he goes to rehab they've been light. When I went to rehab, I had to clean the floors. He goes to rehab where they have TVs. I love you, Billy, and this is tough love. Billy, you have your demons and you're not going to get rid of them at rehab light. You've got to be serious. People adore you, they love you and respect you. You should be able to do something better than what you're doing now."
The two superstars have previously toured together for over a decade. According to Rolling Stone, Joel had double-hip replacement surgery.
This year's marks Joel's 40th anniversary as a recording artist. On March 8, Joel's "Live at Shea Stadium," recorded from a 2008 concert, will be out on CD and DVD.
John is nominated for a Best Pop Collaboration Vocal Grammy with Leon Russell for "If It Wasn't For Bad," from their album "The Union."
Selected Readings: Rolling Stone, Billy Joel's Web site, Grammys Web site