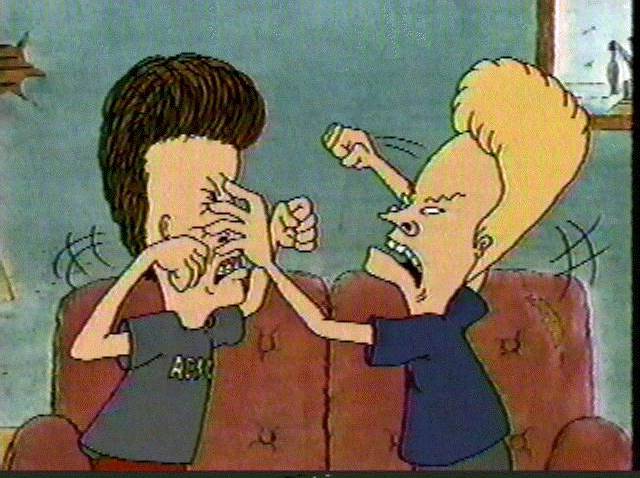 They're baaaaaack.
It's been nearly two decades since Beavis and Butthead cemented their place in pop culture history from the comfort of their own couch, snarking on music videos and generally thinking up ways to harm each other.
Creator Mike Judge, who post-B&B wrote and directed three of the most underrated live action comedies every made (those being "Office Space," "Idiocracy," and "Extract"), confirmed that his perpetual teenage alter egos (Judge voices both characters) will be returning to MTV in the fall.
U.S. & World
The day's top national and international news.
In addition to music videos (MTV is bringing those back, too? Indeed. Word is that they are prepping a relaunch of the alternative music franchise "120 Minutes"), the boys will add YouTube videos, MTV reality programs like "Jersey Shore," and even UFC fights to their watch list.
Judge made the announcement during an animation panel at San Diego Comic Con, where the news joined that of another pop culture icon returning to the mainstream - IDW Publishing is preparing to revive the "Popeye" franchise in a series of brand new comic books.
So get ready to relive your childhood...