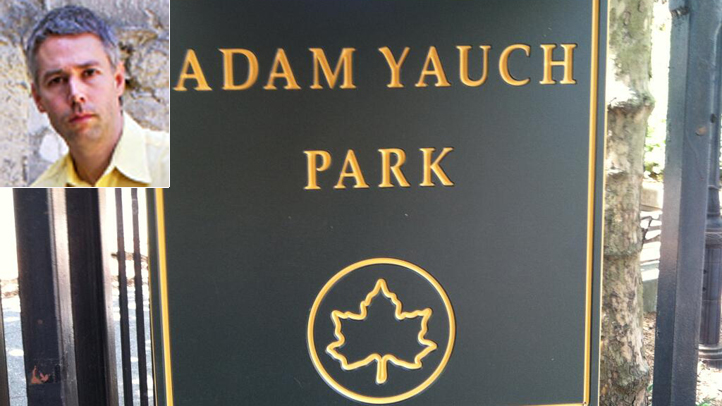 Beastie Boy MCA was honored in Brooklyn on Friday when a park where he learned to ride a bicycle was renamed in his memory a day before the first anniversary of his death.
The former Palmetto Playground in Brooklyn Heights will now be known as "Adam Yauch Park." The movement to name the park for the beloved Brooklyn Beastie sprung up almost immediately on Facebook after the hip-hop pioneer died from cancer last May at the age of 47.
"It's fitting that we are here today to dedicate a playground to Adam Yauch because, like the Wu-Tang Clan, Beastie Boys is for the children," joked Beastie Boy Adam "Ad-Rock" Horovitz to a large gathering of Yauch's friends, fans, and family on a sunny afternoon.
U.S. & World
The day's top national and international news.
Ad-Rock saluted Yauch's parents, Noel and Frances Yauch, for a raising a quintessential "New York kid."
"Noel and Frances raised him right, " Horovitz said. "They taught Adam to be curious, thoughtful, kind and just enough crazy. That craziness that is New York. That New York frenetic energy. It's musical, artful and always moving forward."
Yauch's mother gave a heartfelt tribute to her son, playfully refuting part of Ad-Rock's tribute to her son.
"I just wanted to say we didn't have anything to do with the crazy part of Adam Yauch," Frances Yauch said. "He brought that all by himself."
His mother said she tried to instill a love of music in her son and that she was gratified that his park was renamed on a sunny day.
"Of course it's bittersweet, but I just feel so delighted for the recognition," his mother said. "He's had recognition from the whole world but somehow to have this in my own backyard is really very, very nice."