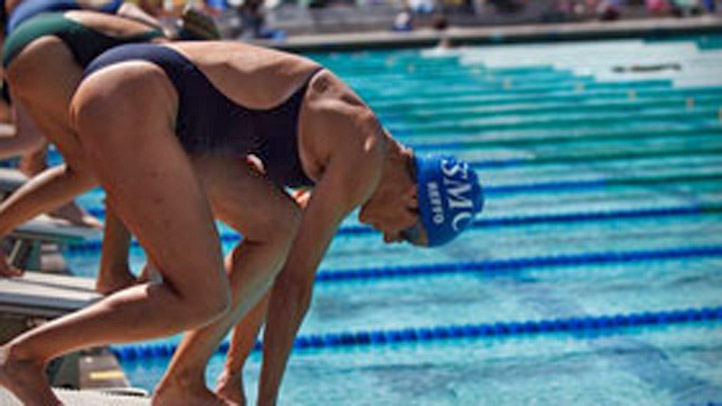 She can't do the Triple Lundy, but she's a whole lot better looking than Rodney Dangerfield.
Phyllis Reffo, a 49-year-old former model and mom of two who took up swimming six years ago, made the Pepperdine University swim team. She swims the 100- and 200-yard individual medleys, and the 50 and 100 breaststroke events.
"In a short period, I went far beyond anyone's expectations," Reffo told NCAA.org. "I just kept going. I would do a 4,000-yard workout, then I would do that workout twice a day. I wasn't the fastest, but I wasn't the slowest, either. I was able to keep up with the 19- and 20-year-olds."
U.S. & World
The day's top national and international news.
Reffo, who lives in Malibu, was working out in the pool at a junior college in Santa Monica, swimming and water polo coach Steve Contarsy invited her to work out with his swim team. She wound up competing on it for the last two seasons.
After finishing junior college, Reffo applied to nearby Pepperdine and contacted Waves swim coach Nick Rodionoff. She has two years of competition eligibility remaining.
"It is funny, because I'm older than some of my teammates' parents," said Reffo, who plans to major in physical therapy.
Like Thornton Melon, Dangerfield's character who competes on his son's college diving team in the 1986 classic Back to School," Reffo has a whole career behind her, or actually two. In the 1980s, she was a fashion model, working in London, Tokyo and Milan. She later worked in finance before settling in Malibu with her ex-husband and raising two daughters.