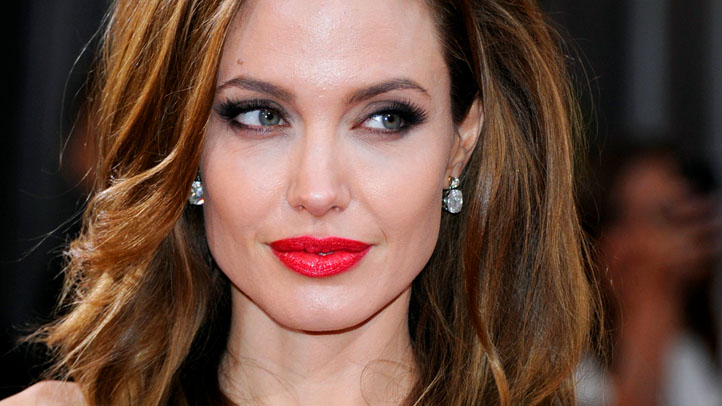 Angelina Jolie continues to share the brave story of her decision to get a preventative double mastectomy with fans.
In a new interview with EW, the Oscar-winning actress, who went under the knife in May 2013 because she was at a very high risk of developing breast cancer, revealed that her mission to stay healthy is far from over.
"There's still another surgery to have, which I haven't yet," the "Maleficent" actress explained. "I'll, you know, I'll get advice from all these wonderful people who've I've been talking to, to get through the next stage."
U.S. & World
The day's top national and international news.
In addition to her previous risk of breast cancer, Jolie also has approximately a 50 percent risk (the actual number varies based on the individual) of developing ovarian cancer, of which her mother, Marcheline Bertrand, died from at only 56.
Despite more surgery, the mother of six couldn't be more positive. Jolie says it's "lovely" to get mail from fans who relate to her struggle. She also says she couldn't be happier with her decision to have the mastectomy done last year.
"I'm great!...I'm very happy I made the decision," she said. "I was very fortunate to have great doctors and very, very fortunate to have a good recovery and have a project like Unbroken to have something to be really focused on, to be getting healthy for, and to be able to just get right back to work."
"I feel very, very close--much closer--to other women, and women who are going through the same thing," Brad Pitt's other half went on. "Wherever I go, usually I run into women and we talk about health issues, women's issues, breast cancer, ovarian cancer. I've talked to men about their daughters' and wives' health. It makes me feel closer to other people who deal with the same things and have either lost their parents or are considering surgeries or wondering about their children...The reason that I wrote it was to try to communicate and help and connect with other women and other families going through the same thing. And...I was very, very moved by all the support and kindness from so many people."
Copyright E! Online