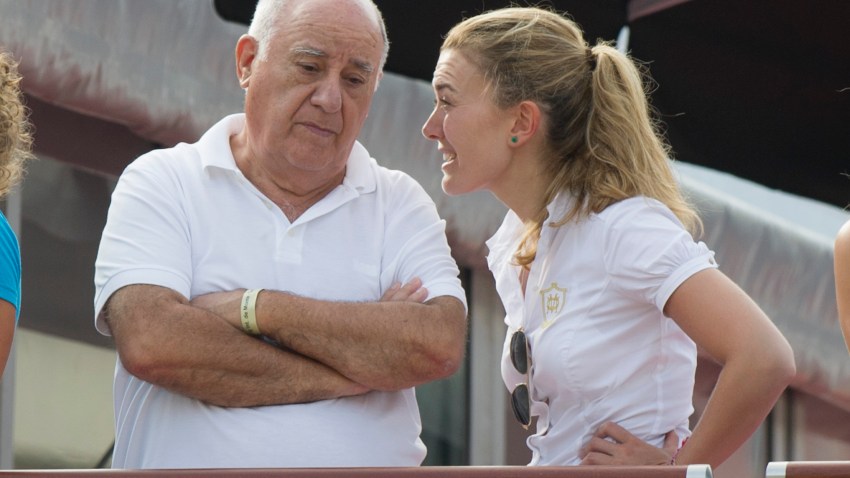 For four hours, Zara founder Amancio Ortega was the richest man in the world.
The Spanish man and founder of popular clothing brand "Zara," Amancio Ortega, was briefly valued at $80 billion, making him the richest man on Earth the morning of Oct. 23, according to Forbes' real time tracker.
Before the morning was over, Ortega's value on the tracker dropped to $78.7 billion just below Gates, who has a steady value at $79.3 billion.
U.S. & World
The day's top national and international news.
The Forbes' real time tracker is one of two that measures the worth of the world's billionaires in a minute-by-minute listing. Bloomberg has its own that did not have Gates trailing Ortega.
"Zara," a popular clothing brand is part of Inditex, a fashion group based in Arteixo, Galicia, the Northwest part of Spain. The fast growing clothing brand was founded in 1975 by Ortega and his wife Rosalia Mera.
Inditex's shares have surged nearly 40 percent this year according to Reuters, which boosted Ortega's wealth over $2 billion dollars this week.
In a biography about Ortega called "The Man from Zara," by Covadona O'Shea, Ortega described his life before becoming a wealthy businessman as a son of a railroad worker. O'Shea wrote how Ortega left school in his early teens to work full-time job in a clothing shop.
Ortega reportedly lives a private life and does not interview with the press as often as Gates.
Gates gives much of his wealth to the Bill and Melinda Gates Foundation which supports healthcare innovation and fights hunger and poverty around the globe.