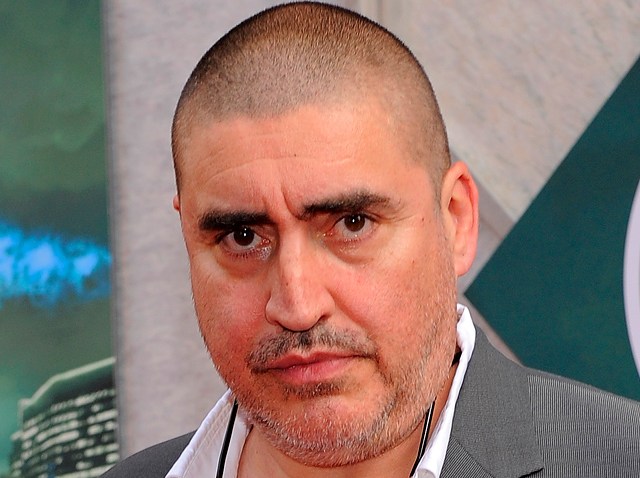 Veteran film and Broadway actor Alfred Molina is joining the cast of "Law & Order: Los Angeles," which debuts this fall as the newest member of the NBC crime drama family.
Molina will play Deputy District Attorney Morales, said Dick Wolf, creator and executive producer of the series nicknamed "LOLA" that will air 10 PM Eastern time on Wednesdays.
VIEW THE PHOTOS: Scenes From Comic-Con 2010: Day 2!
U.S. & World
The day's top national and international news.
The show's premiere date — and the first name of Molina's character — have yet to be announced.
"I am thrilled that Fred is 'LOLA's' deputy D.A.," Wolf said in a statement Saturday, adding that Molina joins a list of outstanding character actors who have starred in "Law & Order" series, including Sam Waterson, Dianne Wiest and Michael Moriarity.
VIEW THE PHOTOS: All Access: 'Mad Men' Season 4 Premiere
"Law & Order: Los Angeles" will join "Law & Order: Special Victims Unit" on NBC. The original "Law & Order" ended its run last season after 20 years to share a longevity record with "Gunsmoke."
Skeet Ulrich ("Jericho") plays a lead detective in the new crime drama that, like its predecessors, divides its episodes between the work of police and prosecutors.
Molina's film credits include "Raiders of the Lost Ark," ''Spider-Man 2" and "The Da Vinci Code." He recently starred on Broadway in the Tony Award-winning drama "Red."
VIEW THE PHOTOS: Are They 'In' Or 'Out'? Meet 'Project Runway's' Season 8 Designers!
"Law & Order: Los Angeles" is produced by Wolf Films and Universal Media Studios. Wolf is joined by Rene Balcer, Blake Masters and Peter Jankowski as executive producers.
Copyright 2010 by Associated Press. All rights reserved.This material may not be published, broadcast, rewritten or redistributed.
VIEW THE PHOTOS: 'The Hills' Finale Party
Related Content from AccessHollywood.com:
PLAY IT NOW: Howie Mandel On His First Live 'America's Got Talent': 'I Feel Like A Viewer With A Microphone!'
PLAY IT NOW: Comic-Con 2010: Michael C. Hall On What Lies Ahead For 'Dexter'
More from Access: [ 'Law & Order' TV NBC ]
Copyright NBCAH - Access Hollywood