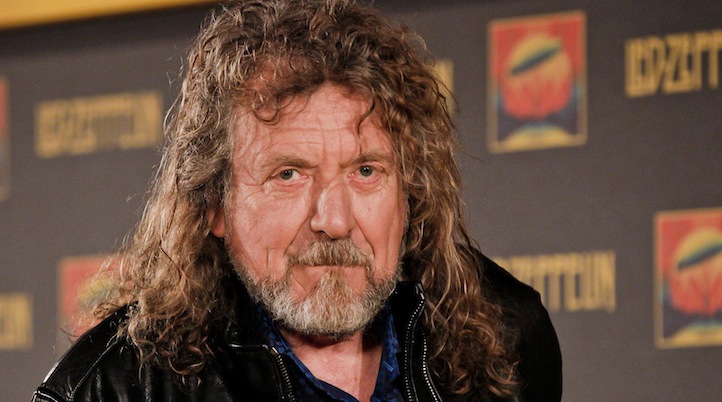 Last month, most of the way through the final gig of his triumphant U.S. tour, Robert Plant launched into "What is and What Should Never Be," sending the audience at Brooklyn's Prospect Park into a stomping frenzy that resounded even as they pounded grass.
Was the song a tease, the title perhaps a statement on the possibility – or lack thereof – of a Led Zeppelin reunion? Or a signal that Plant doesn't need Jimmy Page and John Paul Jones to deliver ferocious and faithful versions of Zep classics?
What ever the case, the time-erasing performance offered a whole lotta hope from a rock great who turned 65 Tuesday – becoming the last member of the Big Four British Invasion bands to reach senior citizen-hood. The Plant milestone marks the latest highlight of a summer of music in which he and his older peers proved they can still rock for the ages.
U.S. & World
The day's top national and international news.
The Rolling Stones capped their "50 and Counting" tour with a pair of shows at London's Hyde Park last month, less than two weeks before Mick Jagger hit 70. Paul McCartney, who turned 71 in June, takes his great, seemingly never-ending road trip to the iHeartRadio festival in Las Vegas next month. Surviving Who members Pete Townshend and Roger Daltrey, both nearing 70, recently completed their "Quadrophenia" tour, giving new life to a 40-year-old rock opera.
Townshend made news this week by denying he was angry that One Direction's "Best Song Ever" sounds like his "Baba O'Riley," saying, essentially, that the kids are all right. "The chords I used and the chords they used are the same three chords we've all been using in basic pop music since Buddy Holly, Eddie Cochran and Chuck Berry made it clear that fancy chords don't mean great music – not always," Townshend said.
His reaction speaks to the deeply rooted intergenerational pull of rock, which includes the perhaps unfair wishes of those of us too young to have caught Zeppelin in their hammer-of-the-gods prime that they'll regroup for a reunion tour.
The surviving members, after all, showed little wear in their 2007 one-off concert in London. Plant, Page and Jones seemed to get along fine in December when they received Kennedy Center Honors, and during a subsequent interview with David Letterman.
Plant, who earned deserved raves for his "Raising Sand" album with Alison Krauss, understandably wants to explore new musical avenues. But his latest tour proves he can re-embrace his Zep legacy without giving up opportunities for artistic growth.
At the Brooklyn concert, Plant and his Sensational Shapeshifters offered an eclectic mix of songs that showcased blues, African and Middle Eastern influences. He also roused the crowd with faithful takes on "Babe I'm Gonna Leave You" and "Going to California," bluesy reworkings of "Black Dog" and "Rock and Roll," and a rendition of "Whole Lotta Love" that expanded and echoed Zeppelin's version.
Plant is taking his own, circuitous path as he winds on down the road. But even at 65, his musical exploits ensure that Robert Plant is still in the days of his youth.
Hester is founding director of the award-winning, multi-media NYCity News Service at the City University of New York Graduate School of Journalism. He is the former City Editor of the New York Daily News, where he started as a reporter in 1992. Follow him on Twitter.
Copyright FREEL - NBC Local Media