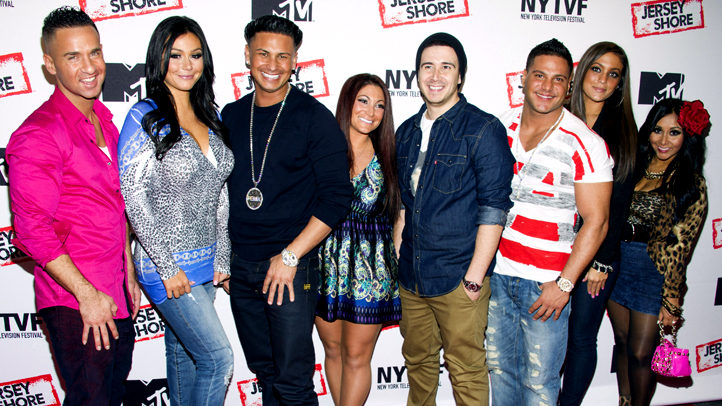 As Snooki and The Situation emerged as unlikely household names via "Jersey Shore," it became all too easy to overlook that the show's real star – the only legitimate star, really – was the setting.

Seaside Heights shined as a summer paradise worthy of a Springsteen anthem celebrating lost, gloriously misspent youth – even if the town had to share the spotlight with human cartoons snatching cheap fame with outrageous behavior.

But we'll give the fist-pumping crew credit for lending a helping hand to their primary TV home base, which was ravaged by Hurricane Sandy. The "Jersey Shore" cast is set to host a "Restore the Shore" fundraiser on MTV Thursday night, using their dubious celebrity to do an indisputable good deed.

The show, for all its faults, transported viewers from around the world to the storied Jersey Shore, displaying the natural wonders of a resort area enjoyed by generations of seaside revelers. The current images of Sandy-wrought destruction and the ongoing human struggles, no doubt, are felt deeply by a wide audience that forged a vicarious connection with Seaside Heights through the antics of characters who invaded the beach and the popular culture three years ago.

As the show gets set to wrap next month, the fundraiser is shaping up as the cast's finest moment – offering a potential legacy and memory that could overshadow and redeem six seasons of so-called Reality TV silliness. News accounts showing the aftermath of Sandy represent Reality TV in one of its starkest forms. The footage is enough to make us pine for a simpler, fantasy world in which gym, tan and laundry are the keys to a happy life.
The live, one-hour fundraiser, aided by the presence of Snooki and Co., hopefully will help rebuild the Jersey Shore into a place we can all visit again. In the meantime, check out a video below promoting Thursday's MTV special:
U.S. & World
The day's top national and international news.

Hester is founding director of the award-winning, multi-media NYCity News Service at the City University of New York Graduate School of Journalism. He is the former City Editor of the New York Daily News, where he started as a reporter in 1992. Follow him on Twitter.
Copyright FREEL - NBC Local Media