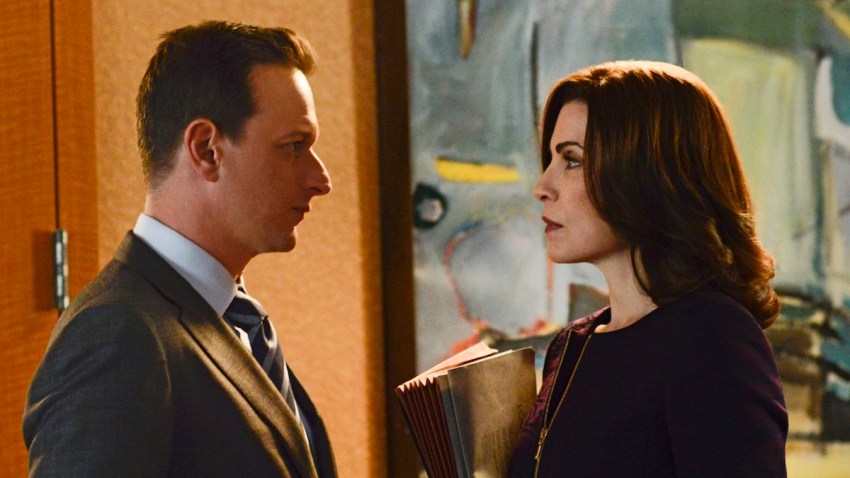 In "The Good Wife," star Julianna Margulies' Alicia Florrick, a political spouse done wrong, struggles to make the right decisions as she constantly finds herself at intersecting personal and professional crossroads.
The same can be said for the show.
"The Good Wife" on Sunday ends an extraordinary season in which a major character was killed off, creating disarray – and setting up new choices that promise more twists for one of the best dramas on major network TV.
U.S. & World
The day's top national and international news.
Every time "The Good Wife" borders on melodrama or predictability, the show's creative team reels the show in, proving they're a couple of quick steps ahead of those of us convinced we've seen it all in weekly TV drama. The slaying of ethically challenged attorney Will Gardner two-thirds of the way through this eventful fifth season proved a shocker, though one largely untouched by the stench of gimmick.
The death of a character who variously served as Alicia's friend, boss, lover and rival, triggered repercussions across the program's mixed landscapes of family and work, and of emotion and action. The murder spurred the welcome return of Michael J. Fox as brilliantly shifty attorney Louis Canning, who might or might not be dying, but can't be trusted in either case. Gardner's demise also helped officially turn Alicia's troubled relationship with her governor husband, whose political career she helped rebuild after a prostitution and corruption scandal, into a marriage of convenience.
In the most recent episode, Illinois Gov. Peter Florrick appeared on the verge of making a Clintonesque mistake with a comely young intern. But then again, that might be too easy an assumption.
That knack for keeping viewers off-balance is typical of an atypical show that can be defined by what it's not as much as by what it is. "The Good Wife" effectively taps into the political times and an audience thirst for romantic intrigue without reaching the soap opera-ish heights (or depths) of "Scandal" or the cold, murderous machinations of "House of Cards." The CBS show also offers strong legal drama with more ambiguity than the "Law & Order" genre. Law firm power plays abound, but without as much humor as "Boston Legal" or "L.A. Law."
That's not a flaw but a choice by the creators of a show whose future depends on whether fans buy decisions made in Sunday's episode that likely will define the path of "The Good Wife" into Season 6. Check out a preview below for the Season 5 finale, titled, "A Weird Year":
Jere Hester is founding director of the award-winning, multi-media NYCity News Service at the City University of New York Graduate School of Journalism. He is also the author of "Raising a Beatle Baby: How John, Paul, George and Ringo Helped us Come Together as a Family." Follow him on Twitter.
Copyright FREEL - NBC Local Media