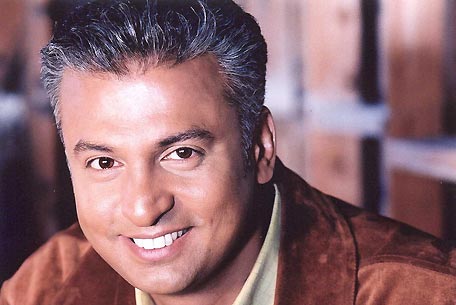 Shelley Malil, best known for playing an electronics store clerk in "The 40-Year-Old Virgin," leaned in as if to hug his ex-girlfriend and then stabbed her repeatedly, the woman testified at Malil's attempted murder trial.
"I felt a primal, instinctual, animal fear," Kendra Beebe told a jury in Vista, Calif., reports the San Diego Union-Tribune.
Beebe said Malil had one hand behind his back as he approached on an August night in 2008. "He said, 'Kendra, Kendra, Kendra.' … I saw a flash of silver, and he goes bang, bang, bang," she said, showing the jury how he stabbed her in the torso three times.
U.S. & World
The day's top national and international news.
Beebe, 38, was stabbed more than 20 times, suffering a punctured lung and other injuries.
"I screamed at the top of my lungs, 'Help! Call 911! He's killing me!" she testified.
Beebe said she tried to fight Malil off with a garden hoe in the side yard, but he kept up the attack. He then chased her through her house to the front porch. A couple from the house next door rushed to help her.
Malil, 45, has pleaded not guilty to charges of premeditated attempted murder, assault with a deadly weapon and residential burglary. He could get 21 years to life in prison if convicted.
The actor claims that in the darkness, he thought he was fighting with David Maldonado, a man Beebe was chatting with.
Selected Reading: People, San Diego Union-Tribune,
.