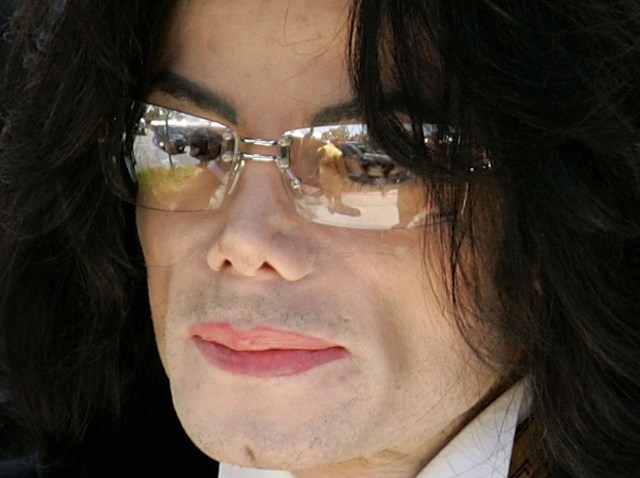 Michael Jackson may be gone, but his legacy will be celebrated next week on TV – in 3-D.

A 3-D video shot for Jackson's never-to-be comeback tour is set to be shown on the Jan. 31 Grammys telecast, as Smokey Robinson, Carrie Underwood, Jennifer Hudson and Usher sing the King of Pop's "Earth Song." Also among the performers will be Celine Dion, who crooned a cringe-worthy "duet" with a hologram-like image of Elvis Presley on a 2007 "American Idol" special.

The Grammy gimmick, er, tribute comes amid the "Avatar"-inspired craze that manufacturers hope will extend to the sale of planned 3-D-ready TV sets and 3-D broadcasts designed to boost dwindling boob tube audiences.

CBS and Target – which, no doubt, would love to sell more TVs – are teaming to provide free 3-D glasses starting Sunday.

But can Michael Jackson help sell the public on 3-D TV?

"Avatar" might not have the strongest storyline in cinematic history, but the 3-D puts the viewer smack in the middle of the considerable action like no other movie. It's unclear whether this change in the way audiences experience film will translate to the small screen. Even if it does, will people spend money on new TVs?

It's also unclear how 3-D will change audiences' reaction to – and relationship with – performers. Will a 3-D TV tribute to Michael Jackson be a thriller or a somewhat unsettling experience, just over seven months after his death?

Jackson himself apparently won't be seen in the clip. But advances in digital technology, which have taken us from Fred Astaire's posthumous 1997 dance with a vacuum in commercial to the virtual society in "Avatar," open possibilities for creating new icons and bringing old ones back to life.

Four actors were picked this month to "play" the Beatles in an animated remake of "Yellow Submarine," using the 3-D performance-capture technology that gave us the blue citizens of Pandora (and now, presumably, the Blue Meanies of Pepperland). Steven Spielberg is planning a 3-D "Tintin," while George Lucas told Access Hollywood over the weekend the success of "Avatar" offers a "new impetus" to consider a 3-D "Star Wars."

Jackson, of course, was way ahead of a lot of folks in the 3-D game. He starred in Disneyland's "Captain Eo," the short film directed by Francis Ford Coppola and produced by Lucas that was cutting edge when released in 1986.

The 17-minute flick is returning to Disneyland next month after a 13-year hiatus – meaning we'll be seeing Jackson in multiple dimensions long after the Grammys.

Hester is founding director of the award-winning, multi-media NYCity News Service at the City University of New York Graduate School of Journalism. He is the former City Editor of the New York Daily News, where he started as a reporter in 1992. Follow him on Twitter.
Copyright FREEL - NBC Local Media