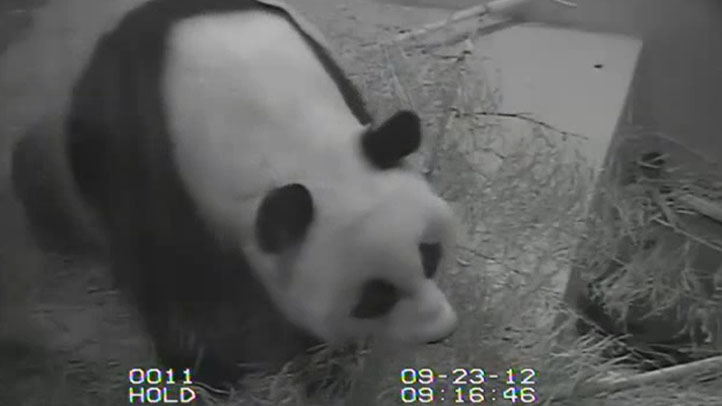 We'll soon know the reason why giant panda Mei Xiang's six-day-old cub died so suddenly. The National Zoo will disclose the cause of death at a news conference Thursday morning.

Preliminary reports indicate that the cub did not suffer any external damage, but had liver abnormalities and fluid in its abdomen.

The cub, believed to be female, was born Sept. 16. Keepers and panda fans were devastated by her death less than a week later.
The mortality rate for females born in captivity is 20 percent in the first year, the zoo said.

News of the panda's birth had thrilled zoo officials and panda fans around the world. Panda cam viewers watched Mei Xiang tend to the cub, scarcely allowing anyone a glimpse of the tiny panda until nearly a week later.
But on Sept. 22, Mei Xiang let out a distress call, and keepers shut down the 24-hour panda cam to evaluate the newborn, who was not moving. Staff veterinarians were unable to revive her.
Copyright AP - Associated Press