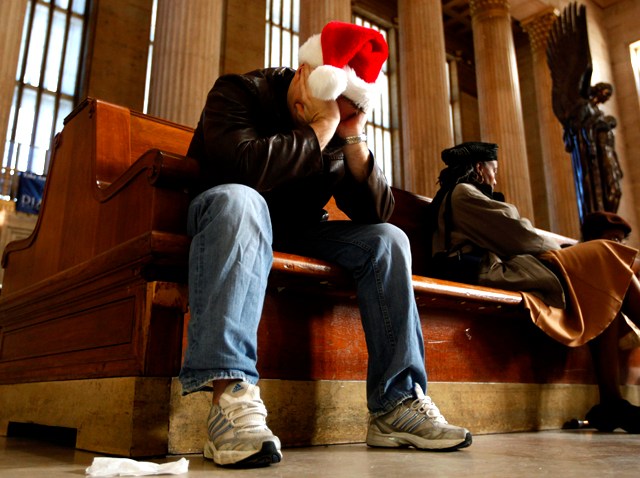 It's the beginning of the holiday travel season throughout the area, as people pack up the family, the dog and the pumpkin pie and head to Grandma's house for Thanksgiving turkey (or tofurkey, if you're not into the whole meat thing).
And with holiday travel comes traffic -- plenty of it -- and holiday travel forecasts. So what does the week look like in the weather department? NBC4 meteorologist Tom Kierein has the scoop.
A southwestern flow of air will make for a mild Monday with highs reaching the low 60s. That flow will continue into Tuesday, when temperatures should make it into the mid-60s.
A front will arrive Tuesday afternoon, however, which likely will bring rain from west to east. And where there's rain, there's traffic on area roads.
The rain will move off the Atlantic seaboard by Tuesday night, and behind it we'll have some colder, dry air move in. That will make for settled weather for the big travel day on Wednesday, but it will be quite chilly. Wednesday's high only will be around 50.
On Thanksgiving Day, we could get more rain from another front coming through the area during the afternoon. It will remain quite chilly with highs only reaching the low 50s. In other words, Turkey Day will be chilly and wet.
The Wet weather may continue into Friday, as well. And it will be sunny and chilly this weekend with highs in the 40s. But at least it will be dry.
Here's the travel forecast if you're heading out of the area on Wednesday:
Travel throughout the Northeast corridor from here to New England should be dry and chilly.
Travel west to the Midwest or Great Lakes region could include some rain in the southern part of the Great Lakes. The northern part (i.e. northern Michigan) could get snow.
Travel south should be cloudy with a small chance of some showers.
There should not be any major flight delays, with one exception -- the upper Midwest.
Watch NBC4 tonight at 11 p.m. to find out the Winter Weather Forecast from chief meteorologist Doug Kammerer and the rest of the weather team.