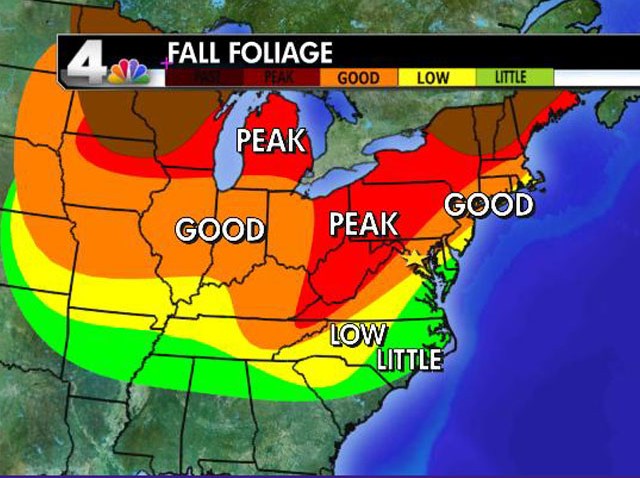 We are really starting to see some great color on those fall leaves in our area.
This weekend should be a great weekend to view the beautiful changes occuring across the region.
The Blue Ridge and Shenandoah Valley areas are getting some high color this weekend. Those areas are very close to peak color and will continue to brighten through the weekend according to NBC4 Chief Meteorologist Doug Kammerer.
The Shenandoah will be on fire this weekend with hickories turning from yellow to gold, maples and gums and oaks getting their shades of red, orange and magenta, and sassafras has a tropical shade of lime green.
Around the D.C. area, colors will start to hit their peak in the next week or two with some great color by Halloween. Get those rakes ready, you are going to need them!
Don't forget to send in your best fall foliage photos. We'll use the best on air and online. Send them to weather@nbcwashington.com.