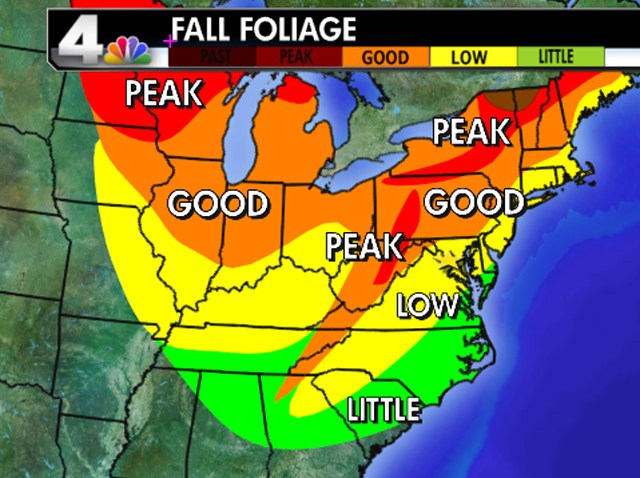 Our area is still not seeing any broad landscapes with color on fall leaves, just patches of what is turning out to be really good color despite the drought.
Those patches and bursts, however, should give us a longer duration of fall color. And that's a good thing for nature photogs.
The Blue Ridge and Shenandoah Valley areas are getting some high color this weekend. They are at about 80 percent right now, but the color could change very quickly with one cool night, so it could go from 80 percent to 100 percent fast, according to NBC4 meteorologist Veronica Johnson.
The Shenandoah will be on fire this weekend with hickories turning from yellow to gold, maples and gums and oaks getting their shades of red, orange and magenta and sassafras has a tropical shade of lime green.
Peak colors are expected this weekend in higher elevations.
Don't forget to send in your best fall foliage photos. We'll use the best on air and online. Send them to weather@nbcwashington.com.