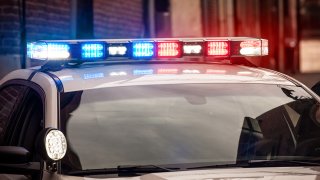 A young boy found alone in White Oak, Maryland, Thursday evening could be reunited with his parent or guardian, police said.
Police announced the parent or guardian had been located about 10 a.m.
The boy is about 3 or 4 years old, Montgomery County Police said.
He was found about 10:30 p.m. in the 1700 block of January Drive, police said.
Officers and residents of the area couldn't find the boy's parents or guardians.
Police said they cared for the child until his parents or guardians can be found. Please call the police non-emergency number at 301-279-8000 if you have any information.
Editor's Note: We have removed the child's photo from this page to protect their privacy.