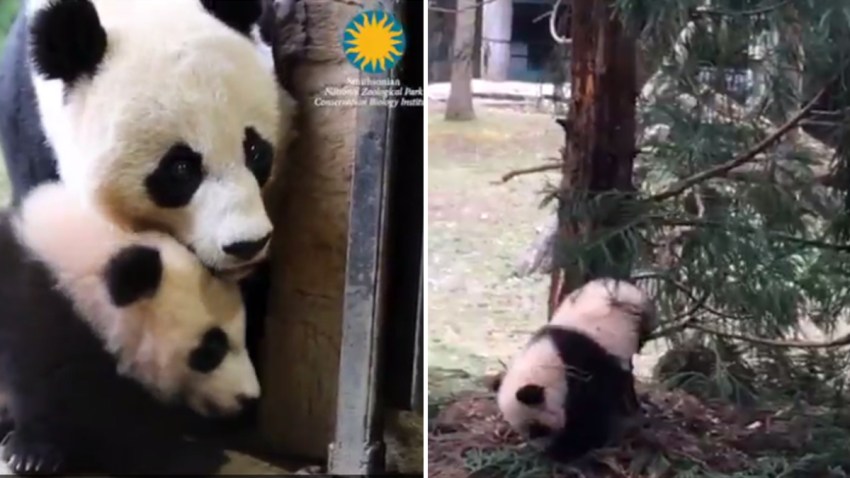 All of D.C. just screeched in delight.
If you're not one of those screechers (yet), here's why everyone around you is continually hitting the "replay" button right now: The National Zoo just released video of its giant panda cub going outside, climbing partway up a tree and... wait for it... getting his back legs adorably stuck on a branch.
Go ahead. Watch. Hit replay a few dozen times.
We'll wait.
....You good now? Good.
Here's the background, should you need it: Bei Bei, now five months old, ventured into the yard with his mother, Mei Xiang, for the first time Thursday, the zoo posted on Twitter.
Bei Bei also recently reached another, nearly equally cute and vital milestone: eating solids! On Wednesday, the zoo shared video of the cub thoughtfully munching. The zoo said he eats bamboo leaves, but sweet potato is a particular favorite.