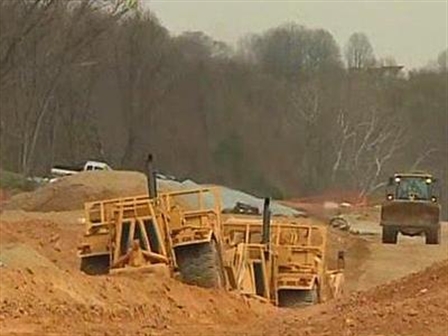 Maryland drivers have two chances to sound off on the proposed tolling plan for the Intercounty Connector, tonight and Thursday in Beltsville and Gaithersburg, respectively.
Under currently proposed plans, driving the entire 18.8 miles of the six-lane roadway between Gaithersburg and Laurel could cost slightly over $6 each way during rush hour, which is among the highest rates in the U.S.
It's causing mixed reaction from residents and business owners alike.
"Actually, I think it's too expensive," Maryland resident Milton Bush told News4. "I know things cost, but I've been on many freeways, and none of them cost as much as this will."
Karen Murray, a local business owner, likes the idea of the ICC, but she is also worried about the cost of tolls.
"I think the ICC is actually a good thing," she told News4, "But...with all this expense and all the disruption we've done to the communities and to the land, we want people to use and be able to afford to use it. Otherwise, it will be a negative thing and it won't get the use it's intended for."
The Maryland Transportation Authority's board has proposed toll ranges between 25 cents to 35 cents a mile during rush hour and 20 to 30 cents per mile during off-peak hours on the ICC.
The entire road is expected to be complete by spring 2012.
The first hearing will be held tonight, from 6 p.m. to 9 p.m., at High Point High School at 3601 Powder Mill Rd. in Beltsville. Thursday's hearing is scheduled for 6 p.m. to 9 p.m. at Shady Grove Middle School at 8100 Midcounty Hwy. in Gaithersburg.
If you want to testify at the hearings, you'll need to preregister by calling 866-847-7310.
You can also write in your comments. Letters sent via USPS should be mailed to ICC Project Management Office, ATTN: ICC Tolls, 11710 Beltsville Dr., Suite 200, Beltsville, Md. 20705.
Or, you can e-mail your letter to tolls@iccproject.com. The deadline for written comments is 5 p.m. on November 23.
The MTA board is scheduled to vote on the proposed tolling plan Dec. 17.