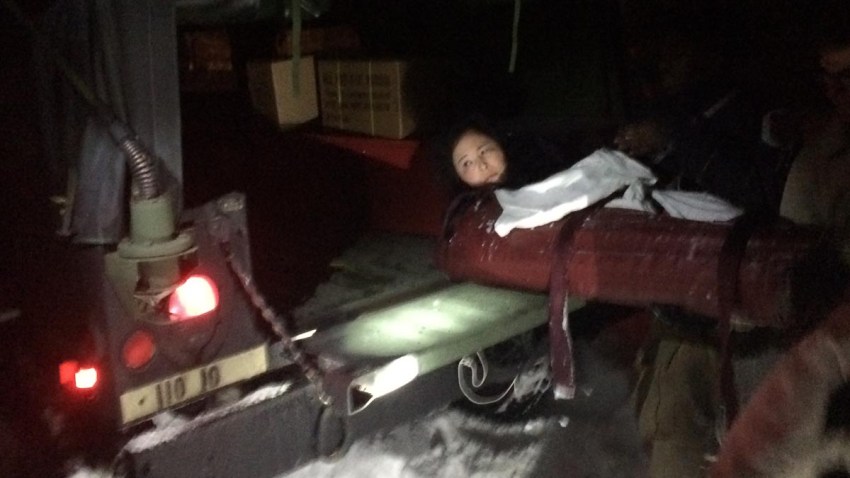 Prince George's County firefighters rescued a woman who was trapped inside her snow-covered car for three days.
An Accokeek resident called police Monday evening to report that someone may be inside a car that was buried in snow outside his Newasa Lane home.
Firefighters were called to the scene, but the deep snow kept them from getting an ambulance to the car. A Humvee from the Maryland Army National Guard 110th responded and helped free the driver.
Fire officials say the property the woman was parked in front of belongs to her, but she appeared to be living in the vehicle. The woman only had blankets inside the car to keep her warm.
She was speaking when she was taken to an area hospital and treated for hypothermia.