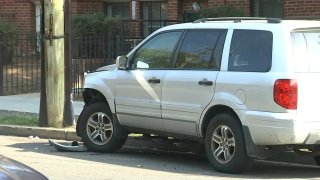 A woman was shot and killed while driving in Southeast D.C. Wednesday morning.
She was shot somewhere near 13th and Congress streets just before noon, police said.
She lost control and crashed into another car.
She was rushed to a hospital in critical condition and later died. Police identified her as 37-year-old Tarshaqua Chappell of Temple Hills, Maryland.
There's no word on other injuries.
Police have not released information about a shooter.