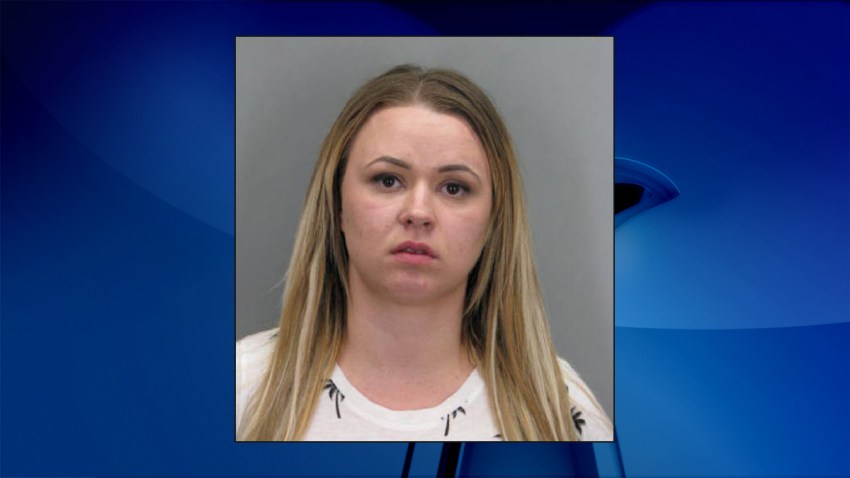 A young mother is headed to federal prison for the next decade for helping her pimp traffic teenagers in Northern Virginia.
Geidre Ruseckaite, 24, broke into tears as she spoke to the judge just before she was sentenced Friday, telling him even though she'll be in prison, she's now free from the pimp who began trafficking her at age 17.
Earlier this year, Ruseckaite was charged by Fairfax County Police after they tracked her to Herndon and found her arranging for sex with her 3-year-old son by her side. But federal authorities had also been looking for her, saying that she'd helped a man, Lenny Haskins, in his prostitution enterprise, trafficking two teenage girls in Fairfax County and other U.S. cities.
In May, Haskins was sentenced to 40 years in prison. Federal investigators say he set the teens up in hotels in the Tysons and Herndon area in summer 2014. He'd met the girls in California, where he also worked as a pimp. Both the girls were runaways from foster care.
Investigators said Ruseckaite showed the teens how to set up backpage.com accounts and transported them to different cities to work.
In court Friday, Ruseckaite tearfully told the judge that she felt enslaved to her pimp.
"I can see the message in this mess," she said. "I can break away and stand on my own. My chains have been broken."
She told the judge she wants to try to help other troubled young women resist those who want to recruit them into the sex trade.