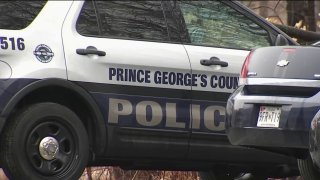 A woman was found fatally shot Tuesday in a Fort Washington, Maryland, apartment building, police said.
Prince George's County police say officers responded to the 1000 block of Palmer Road near Indian Head Highway about 9:25 p.m. after reports of a shooting.
The woman was found unresponsive in a stairwell, police said. She was pronounced dead at the scene. Police didn't immediately release her name.
No potential suspects have been identified. A homicide investigation is underway, police said.
Stay with News4 for more on this developing story.