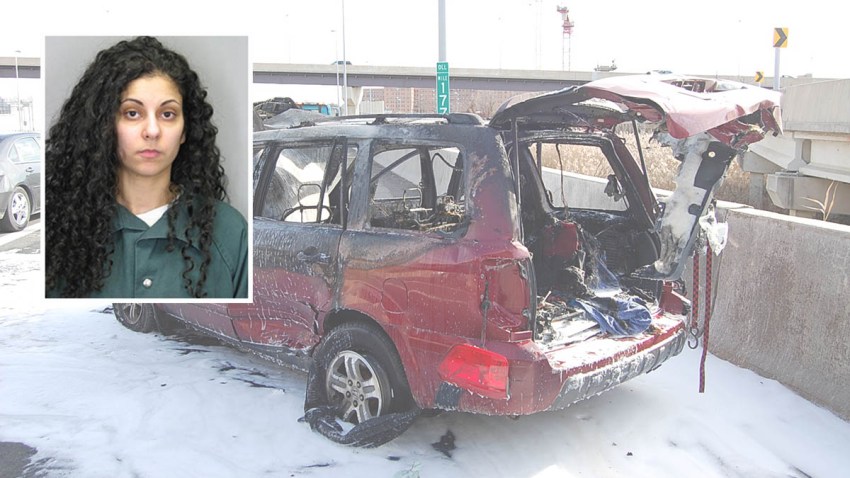 A Virginia woman fleeing state police after a traffic stop rammed a state trooper's vehicle at more than 100 mph, police said.
A state trooper pulled over 27-year-old Dema Jamal Hadieh of Vienna on Interstate 495 in Fairfax County at 9:24 a.m. Saturday for driving 88 mph in a 55 mph zone, police said. Hadieh pulled the Honda SUV she was driving onto the shoulder at Eisenhower Avenue.
During the stop, Hadieh gave the trooper false information, and as the trooper questioned her, she put the car in gear and drove away from the trooper, police said.
The trooper pursued Hadieh with support from two others who helped her surround the Honda, police said.
Hadieh accelerated to an estimated 113 mph and rammed the back of the Chevrolet Impala of the trooper who initially stopped her, police said.
The collision caused Hadieh to lose control and veer to the right and into the jersey wall on I-495 just east of Route 1 in Alexandria, police said.
Police took her into custody and charged her with reckless driving, eluding police and attempted malicious wounding of a law enforcement officer.
The trooper whose vehicle Hadieh struck suffered a minor shoulder injury and received treatment at the scene, police said. Hadieh did not suffer injuries.