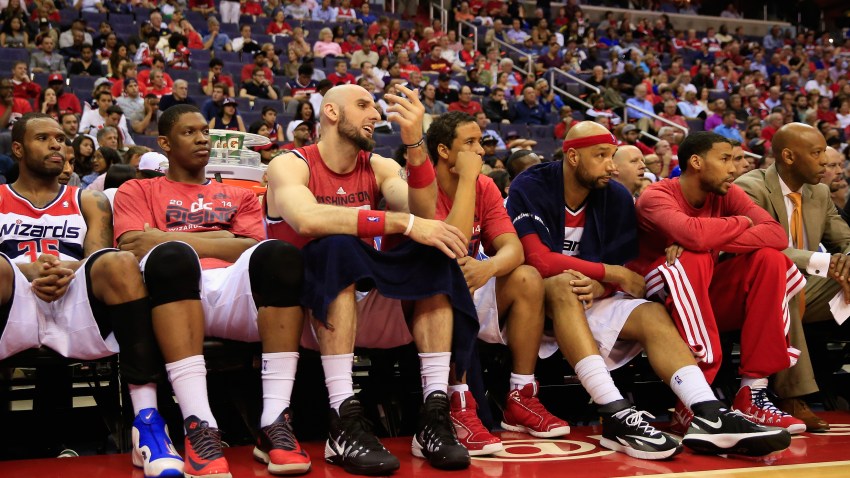 Entering Game 3 against the Indiana Pacers on Friday, the Washington Wizards had not won a second-round playoff game at home in nearly 35 years. That streak will continue until at least Sunday after the Wizards' worst performance of the postseason.
In their 85-63 loss, the Wizards were held to their lowest point total in franchise playoff history and tied the fourth-lowest overall since the NBA introduced the shot clock before the 1954-55 season. Washington had also never scored fewer than 64 points in a regular-season game, for what it is worth.
"A clunker," coach Randy Wittman called it to reporters.
It was a horrific shooting performance that doomed Washington. According to ESPN (most of the statistics in this post are courtesy of the Worldwide Leader, by the way), the Wizards shot 11-for-54 from beyond five feet Friday. The Wizards have also only made nine 3-pointers in their past two games after hitting 10 in their Game 1 victory.
Perhaps the most damning statistic of all is that in NBA history the team that wins Game 3 when the series is tied at 1-1 ultimately wins the series 75.9 percent of the time.
That being said, the Wizards face a virtual must-win game Sunday.
---
Follow Adam on Twitter @AdamVingan and e-mail your story ideas to adamvingan (at) gmail.com.