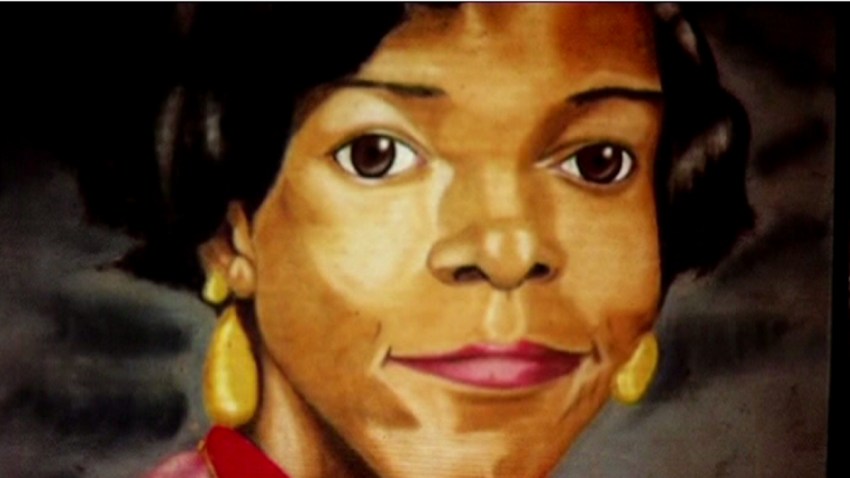 Harry Jaffe, a longtime chronicler of the people and politics of Washington, D.C., writes a column for NBC Washington's First Read DMV blog.
New York has its Central Park Five case, in which five young men of color were convicted of the brutal rape and sodomy of a jogger in 1989.
Washington, D.C., has its Fuller case, in which 17 young African Americans originally were charged with leaving Catherine Fuller to die in a pool of her own blood. Eight were convicted of brutally raping and sodomizing her with a metal pipe in an alley behind H Street, NE, in 1984 – all for $40 and her cheap jewelry.
Both cases are doubly infamous – at first, for their sheer savagery, and in hindsight for their flawed prosecutions.
The Central Park five were freed in 2002 after another man confessed to the rape, confirmed by DNA evidence. And on Wednesday the Supreme Court heard arguments by lawyers who contend the ten men convicted of murdering Catherine Fuller were not given a fair trial and could very well be innocent.
Justice was served in the Central Park case.
But based on what I heard this week in the nation's highest court, the six men still jailed for the Fuller murder might not get relief. Lawyers for the Fuller Six argued that prosecutors "suppressed" evidence that pointed to another potential perpetrator. They maintained police coerced confessions and withheld crucial facts.
Having that evidence, defense attorneys at the original trial would have presented jurors with an "alternative theory" of who killed Fuller.
"But," Justice Ruth Bader Ginsburg said, "we don't know how the jury would have reacted to that alternative theory."
Said Justice Department attorney Michael Dreeben: The argument for another trial is "speculative," at best
The Supremes are not prone to deciding on speculation.
Here are the grim facts: Catherine Fuller, 48, lived with her husband and six children a few blocks north of the bustling storefronts on H Street, Northeast. One drizzly October afternoon she returned from her jobs cleaning houses and decided to walk up the street for groceries. About 90 minutes later a street vendor saw blood pooling under a garage door on an alley behind H Street and alerted police. They found Fuller's 99-pound body, naked except for her bra and sweater. They never found the pipe.
Police were clueless, literally. No DNA, no fibers, no forensic evidence, no witnesses. Based on an anonymous tip about a few teenagers who hung around a nearby park, detectives crafted a theory that a gang known as the "8th Street Crew" had assaulted Fuller for her cash and jewelry, even though some of the accused knew Fuller and her kids.
Police cornered and threatened potential witnesses who broke down and gave statements that supported the gang rape theory. According to court briefs submitted by attorneys working with the Mid-Atlantic Innocence Project, cops wrung statements from drug addled teenagers and got confessions by playing one young man against another.
The case mesmerized the nation's capital. It corroborated the stereotype that gangs of young black boys were "wilding" through neighborhoods.
After a six-week trial in 1985, a jury deliberated for days on the ten men, from 16 to 25. The jury acquitted two and found eight guilty. One died in prison, one was freed on good behavior and six remain behind bars.
Provoked by questions raised by a Washington Post reporter in the late 1990s, innocence project investigators dug into documents. They found that some witnesses were shaky at best and pressed for new hearings. Two witnesses recanted. The trail to vacating the convictions began to materialize.
Investigators then discovered prosecutors' notes about James McMillan, a 19-year-old who lived off the alley where Fuller was found. Police had arrested McMillan for violent assaults on women. He had attacked Nadine Winter, then the Ward 5 council member, who screamed she was being murdered.
Moreover, McMillan's assaults bore a horrible resemblance to what befell Catherine Fuller. He had grabbed middle-aged women, dragged them into garages and assaulted them. Investigators found evidence that McMillan was at the scene when police found Fuller's body.
"That would have been powerful evidence," defense attorney John Williams told the eight justices.
Justice Anthony Kennedy asked: "Why would he have been hanging around the scene? You don't murder someone and show back up."
"Maybe he left something," Williams responded. "Criminals are not that clever."
In 1992 James McMillan assaulted and murdered a woman in the same neighborhood, with chilling similarities to Fuller's demise. He was convicted and is still serving time. But that was not a factor in the 1985 Fuller trial. From jail, McMillan has claimed he didn't kill Catherine Fuller.
The innocence project lost its case for a new trial in D.C. federal court and on appeal.
Let's say the Supreme Court grants the new trial, which I seriously doubt. The witnesses would be hard to locate, H Street and the city around it is transformed, jurors would have no frame of reference.
Oddly, the scene of the crime remains the way it looked 32 years ago. The narrow alley is shabby and strewn with trash. The three-block strip of H Street from Seventh to 10th looks eerily similar. There are two pawnshops, a few carry-outs and check cashing operations. Metal bars protect windows.
But all that's about to be wiped away. Redevelopment is pressing in from all sides. I would guess all traces of the H Street Catherine Fuller knew in 1984 will be erased in a year.
Chances that the men jailed for killing Fuller might get another trial are likely to evaporate, as well, despite the best efforts to get them another day in court.