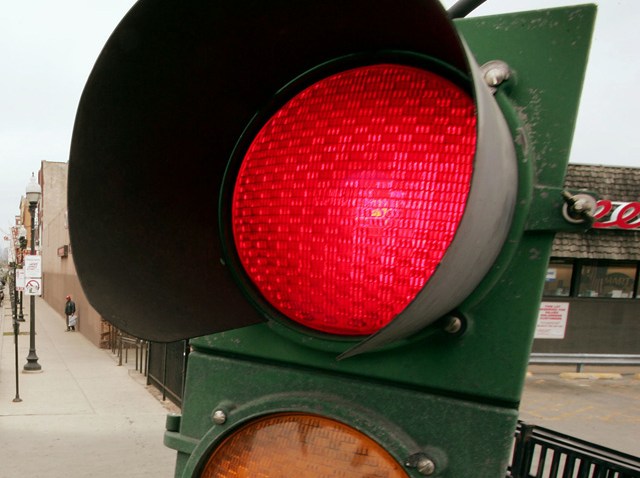 Traffic lights went out at a dozen intersections in D.C. Wednesday afternoon.
Authorities want drivers to remember the law in such situations and treat the intersections as four-way stops.
Lights at the following eight intersections are still in flash mode:
Benning Road and 34th Street in Northeast
Benning Road and Anacostia in Northeast
10th and H streets in Northeast
15th and C streets in Northeast
13th Street and Florida Avenue in Northwest
21st Street and Connecticut Avenue in Northwest
16th and Upshur streets in Northwest
24th Street and Pennsylvania Avenue in Northwest
Lights at these intersections are working again
Benning Road and 17th Street in Northeast
Sixth Street and Maryland Avenue in Northeast
Sixth Street and Constitution Avenue in Northeast
Seventh and N streets in Northwest
D.C. Department of Transportation traffic control officers were sent to major intersections with assistance from the police department.
Contractors are trying to determine the cause and fix it. It appears to be a computer glitch.
Delays are possible around the affected intersections.
Click here for traffic conditions in the D.C. area.
---
Fan, Follow and Text: Get the latest from NBCWashington.com anytime, anywhere. Follow us on Twitter and Facebook. Sign up for our e-mail newsletters and get breaking news delivered right to your mobile phone -- just text DCBREAKING to 622339 to sign up. (Message and data rates may apply.)