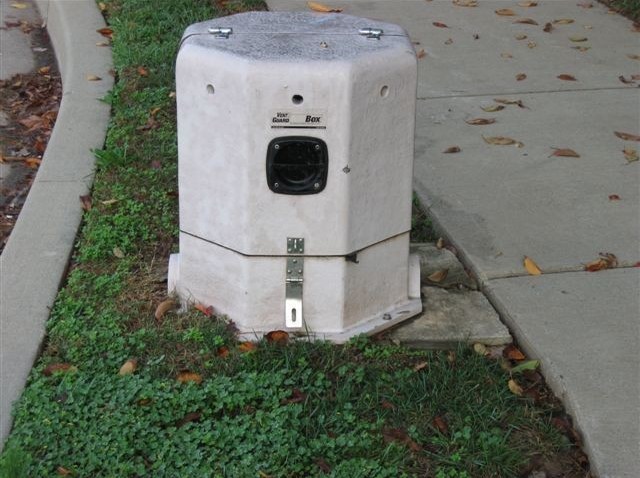 No, they're not speed cameras. Montgomery County Police say white Fiberglas boxes that keep popping up along some roads in the county are "engineered enclosures."
In other words, they serve as air vents for underground equipment.
The boxes are manufactured by a company called Hot-Box which designed them to protect sources of drinking water. The manufacturer says the boxes are most commonly used for backflow prevention.
Despite all the rumors on the internet and speculation from alert drivers, police say there are no cameras inside the enclosures.
In fact, Montgomery County uses three different types of Safe Speed cameras: fixed poles, portable, and cameras mounted in vans. The vans have signs on them that say "Safe Speed."
The portable cameras are metal and taller than the white Fiberglas enclosures. The locations of speed cameras are listed on the Safe Speed page on the Montgomery County Police website. Click here to view it.
Montgomery County currently has six mobile van cameras, six portable cameras and 62 fixed pole cameras.