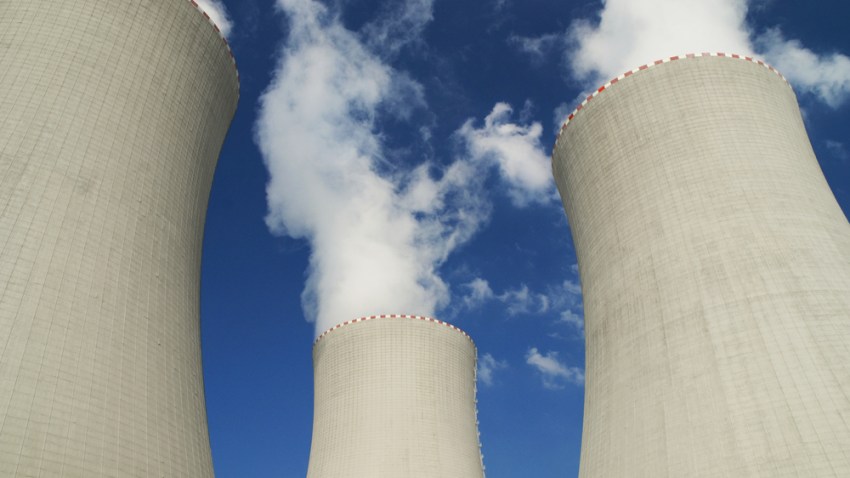 If you like regulating radioactive waste, the federal government has just the job for you.
The Partnership for Public Service and American University's Institute for the Study of Public Policy Implementation have released their fifth ranking of federal workplaces, and the Nuclear Regulatory Commission completed a three-peat, topping the list for the third time in a row.
At the tail end of the list, tied for last place among large agencies, are the National Archives and Records Administration and the Department of Housing and Urban Development.
The rankings, based on the views of more than 263,000 federal employees, also say the Government Accountability Office, Federal Deposit Insurance Corporation, the Smithsonian, and NASA are good places to work.
This was the first year the Smithsonian participated, so they were happy with a fourth-place finish.
"I have had the privilege of leading the Smithsonian for the past two years and continue to be impressed with the dedication, creativity and passion of its employees," Smithsonian Secretary Wayne Clough said. "They are the ones who make the Smithsonian a great place to work, and it's an honor to work with them."
Not so hot: the Department of Education, Small Business Administration, Department of Homeland Security, and Equal Employment Opportunity Commission. The Department of Transportation is also near the bottom of the list, but climbed four places since 2009.
Two of the biggest drops since the 2009 survey hit the Securities and Exchange Commission, down from 11th to 24th among large agencies, and the Office of Management and Budget, which plummeted from third to 25th among small agencies. These two agencies, of course, have been under extreme pressure due to the financial crisis and the regulatory overhaul that is under way.
The Top 10:
1. Nuclear Regulatory Commission
2. Government Accountability Office
3. Federal Deposit Insurance Corporation
4. Smithsonian Institution
5. National Aeronautics and Space Administration
6. Social Security Administration
7. Department of State
8. General Services Administration
9. Department of Justice
10. Intelligence Community
The full rankings can be viewed at BestPlacesToWork.org.