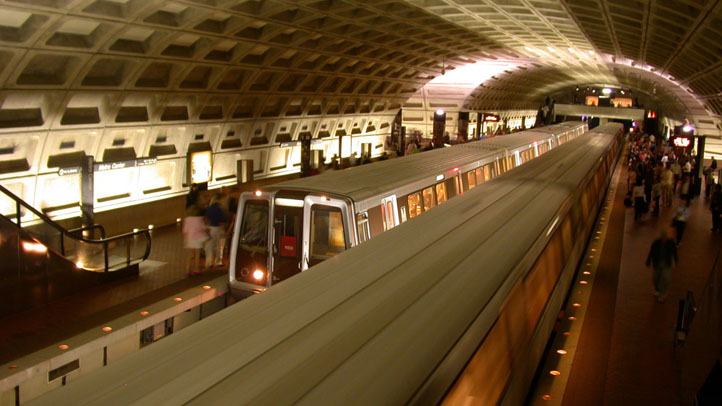 Work on the Red, Blue and Green lines will cause delays for Metro riders this weekend.

On the Red Line, trains will single-track between two work zones: Friendship Heights and Van Ness, and Rhode Island Avenue and Fort Totten.

Red Line trains will run every approximately 12 minutes between Van Ness and NoMa-Gallaudet from 9 a.m. to 9 p.m. on Saturday and Sunday. Otherwise, trains will run every 24 minutes.

On the Blue Line, free shuttlebuses will replace trains between the Pentagon and Rosslyn. Trains will operate in two segments: between Franconia-Springfield and Mount Vernon Square (via the Yellow Line bridge), and between Largo Town Center and Rosslyn.

Blue Line users traveling between Blue Line stations south of the Pentagon and east of L'Enfant Plaza should transfer at L'Enfant Plaza to avoid using shuttlebuses, Metro recommends.

On the Green Line, trains will single-track between Greenbelt and College Park.

Alternating Green Line trains will originate/terminate at College Park instead of Greenbelt between 7 a.m. and 6 p.m. on Saturday and Sunday.

The work will begin Friday night at 10 p.m. and continue through Sunday, Metro said.