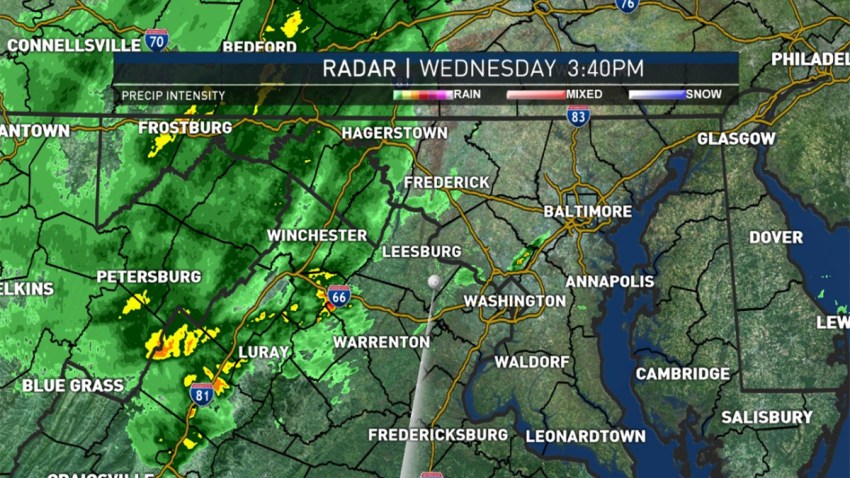 A second wave of rain is moving into the area late Wednesday afternoon, just in time to hamper your evening commute, said StormTeam 4.
Shortly before 4 p.m., most spots in the D.C. area were just wet from the earlier rainfall. But from about 5 to 7 p.m., the rain will resume -- just in time for you to hit the road.
The rain will be heavy at times, especially west of the District, said StormTeam 4. And the timing means that problems on the roads are likely.
While severe thunderstorms aren't likely, some less intense storms are possible. It will be breezy, with gusty winds at times.
Wednesday's temps are about 20 degrees higher than average, around 70.