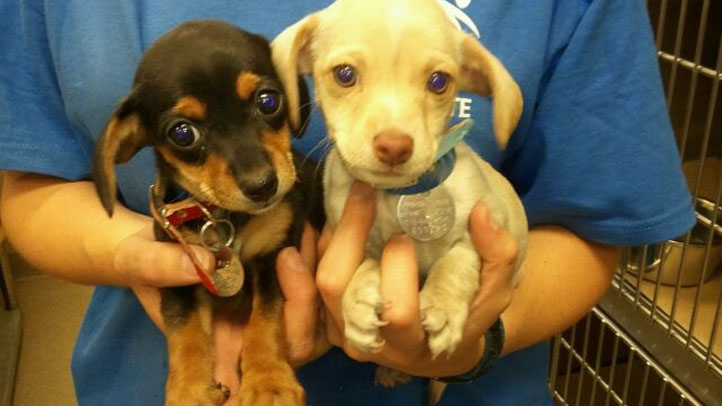 The Washington Animal Rescue League wants to help you find your next four-legged friend.
This weekend, the Rescue League is holding an Adopt-A-Thon to help find loving homes for their animals.
On Saturday, they saw 83 dogs and cats find new families.
There are still more than 40 cute critters up for adoption on Sunday.
The Washington Animal Rescue League's Adopt-A-Thon goes from 11 a.m. - 8 p.m., and adopters can name their own price when it comes to adoption fees.
To contact the Rescue League, call 202-726-2556 or vist their website.