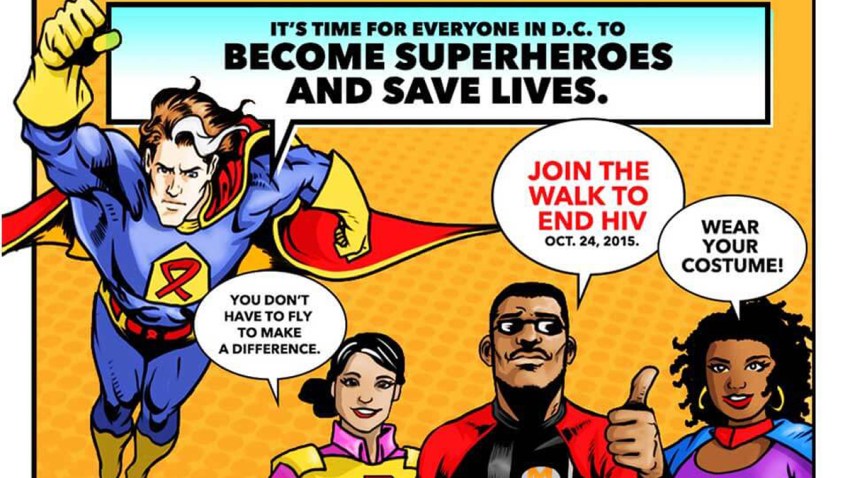 Join NBC4 at the 29th annual Walk to End HIV!
The fundraising event raised almost $700,000 last year. All proceeds benefit HIV programs at Whitman-Walker Health, a non-profit community health center serving the D.C. metropolitan area.
The 2015 walk starts at 7 a.m. on Saturday, Oct. 24, at Freedom Plaza, located at Pennsylvania Avenue and 13th Street NW.
About 7,000 people are expected to attend.
The pre-walk festivities begin at 7 a.m., followed by the 5K timed run at 9:15 a.m. and the walk at 9:20 a.m. The events will occur rain or shine.
This year's campaign is called "Superheroes Don't Fly, They Walk to End HIV." Whitman-Walker Health encourages participants to dress in their favorite superhero costume for the event; there will be a contest for best costume.
You can register for the run or the walk, which used to be known as AIDS Walk Washington, at www.walktoendhiv.org.
This year's fundraising goal is $850,000.