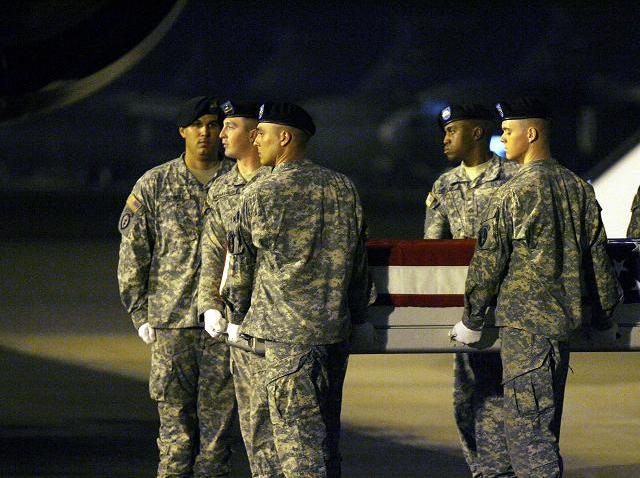 Let's rush past the ho-ho-ho's of the season and get right to 2014. There's a list longer than Santa's of those who can't wait for the new year.
First, sing "Auld Lang Syne," you woebegone 'Skins.
A new year, a new coach, a new attitude? Anything new might help this football team. But the record over the past dozen years suggests that anything new will bring at best fleeting success.
In spite of the record, in spite of the controversy over the name and in spite of being tired of being disappointed, the Notebook awaits the next year. It reminds us of the old saying, "Fool me once…"
And keeping with the sports theme, let's toast good fortune to our Nationals baseball team. At the start of 2013, the squad believed its World Series hype after a dramatic playoff run in 2012.
We know how that turned out. Already the preseason hype is saying that under new manager Matt Williams the team has the best pitching rotation in baseball. Williams was a slugger for the Giants, Diamondbacks and Indians. Now he has become the fifth manager in the Nats' young history.
In November, here's what Williams said about his style: "This is not a situation where you come in and something is clearly broken that needs to be fixed," Williams said. "What I can say is that there are some things we can refine. I think we can play a little bit smarter baseball. I think we can use the tools that are given to us a little better."
Here's my Little League interpretation of that: Hey players, keep your heads down, don't forget the fundamentals and leave the prognostications to the guys in the press box.
If you can't wait for spring training — which is just outside of Orlando in 2014 — here's a link to the team's holiday "Offseason's Greetings": nationals.com/happyholidays.
■ The political calendar. The new year is coming up fast for the candidates in the mayor's race.
Jan. 2 is the deadline for submitting voter petitions to get on the April 1 primary ballot. Mayor Vincent Gray has ended his Hamlet-like indecision on running again.
"To be [a candidate], or not to be: that is the question: Whether … to suffer the slings and arrows of outrageous fortune, or to take arms against a sea of troubles."
You don't have to be an English major to see how that loosely fits our mayor. Had he not announced for re-election, he would have been a lame duck for the remaining 13 months of his term. It was better to risk running again and irritating federal prosecutors looking into his 2010 campaign than limp off the field he loves.
The chief prosecutor, U.S. Attorney Ronald Machen, can still take action that might force Gray from office. Will he? Only a few people know that, and they're not saying. So the mayor soldiers on, being the best mayor and candidate he thinks he can be.
As the year was ending, some political folks thought the mayor got some good news.
Washington Post reporter Nikita Stewart accepted a job starting in the new year with The New York Times. Stewart has led the story on the corruption investigation into Gray's campaign. Surely, some of the mayor's supporters said, Stewart's plan to move on is a sign that the Gray investigation is going nowhere. When asked about that sentiment, Stewart responded with a bit of astonishment: "I don't know why they say that."
So Gray has hobbled into the 2014 race not knowing if or when the 2010 campaign is going to jump up and bite him. He therefore will be a dramatic figure in the race as Council members Muriel Bowser, Jack Evans, Vincent Orange and Tommy Wells all seek to unseat him. A crowded field gives the incumbent an edge. But as of this moment, we don't know for sure what names will be on the final ballot.
■ That was nice. We have a helpful hint for all council members going into 2014: Respect our citizens and their time.
Too many council members routinely breeze into their public hearings 15 minutes, 30 minutes or 45 minutes late. And unfortunately, many citizens who have taken off from work or arranged for baby sitters or simply have something else to do are left sitting and waiting for the council members to stroll in.
Last week there was an important hearing on police treatment of rape victims and efforts to assign to those rape survivors legally mandated counselors to help them through the aftermath.
The council's Room 412 was filled with activists and others. But the hearing wasn't starting.
For the first time in your Notebook's memory, something good happened.
Council staff member Anne Phelps walked to the front of the room and got everyone's attention. She said there had been a difficult technical issue with testimony and witness lists. And then Phelps apologized. Twice. She said she was sorry people were being delayed and inconvenienced and promised that Ward 6 Council member Wells would start the hearing as quickly as possible. A short time later, Wells did.
It should be mandatory that if a hearing (or council session) doesn't start on time, someone on staff — or even the council member — explains why and apologizes. That's my suggested resolution for 2014.
■ A final word. There'll be no Notebook Christmas week. Holiday cheers to all.
---
Tom Sherwood, a Southwest resident, is a political reporter for News 4.