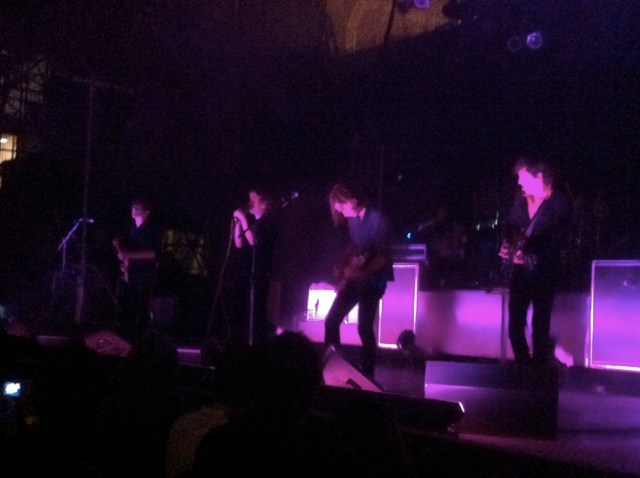 For almost four years, Gov. Bob McDonnell chose not to disclose tens of thousands of dollars in gifts and loans a wealthy businessman and political contributor showered on him and his family.

Ever the lawyer, McDonnell deflected questions about it by invoking an exemption in the state's sieve-like ethics laws to validate not listing gifts from Jonnie Williams, chief executive of Star Scientific Inc., on the financial disclosure reports state officials are required to file each January.

In the past two weeks, with a respected poll showing his job-approval rating cratering, McDonnell's Roman Catholic upbringing seems to have overpowered his inner lawyer. McDonnell reversed course with a series of public confessions, appeals for forgiveness, and announcements that he and his family are repaying or returning Williams' cash, loans and consumer goods.

"I am deeply sorry for the embarrassment certain members of my family and I brought upon my beloved Virginia and her citizens. I want you to know that I broke no laws and that I am committed to regaining your sacred trust and confidence,'' McDonnell said in an extraordinarily plaintive statement issued July 23 while he was on a Pentagon-sponsored visit to Afghanistan to see American troops.

Confession is not only good for the soul, it can be plumb necessary for pulling a political career that took him to the brink of a vice-presidential bid a year ago out a death spiral now. And how is it playing across the Old Dominion?

Virginians are usually forgiving of human failings, as a series of informal Associated Press interviews Friday outside the political chatter mill of Richmond showed. That's was true of Janice Smith, a retired nurse from Collinsville.

"It's all politics,'' she said. ``If it's not illegal, I don't think he should have to apologize.''

But it was equally clear from the interviews that it doesn't pass the smell test to folks of ordinary means when the governor and his kin accept gratuity after gratuity from someone whose company tried unsuccessfully to persuade state government to make its anti-inflammatory supplement, lacking Food and Drug Administration approval, part of every state employee's health benefits plan.

The gifts and loans were disclosed first through news reports since April.

McDonnell is returning a $6,500 Rolex watch that Williams had inscribed to the "71st Governor of Virginia.'' He said two of his daughters and their fiancés have returned gifts of $15,000 and $10,000 they received before their weddings in 2011 and this year. First lady Maureen McDonnell took an unsecured $50,000 personal loan from Williams, and the governor and his sister received loans for a real estate firm they jointly own totaling about $70,000, all of which McDonnell says have been paid in full from the family's personal funds.

"Everybody looks to your elected leaders, whether you voted for them of not, to set the example,'' said Steve Rose, a 60-year-old wholesale vendor from Waynesboro and a Republican who voted for McDonnell in 2009. Before he could vote for McDonnell again, Rose said, he needs to hear a full accounting of the gifts beyond what state law compels.

"There are ethical and moral laws, too,'' Rose said. ``It might have been lawful, but it doesn't mean it was right.''

In Fork Union, 65-year-old Tim Anderson bounced along U.S. 15 atop his trotting quarter horse Sam while his two dogs, Black and Blue, ran alongside. Stopping briefly outside the town's grocery, the retired school bus driver pulled out his father's old, worn pocket watch and shook his head trying to comprehend its value against the governor's timepiece.

"Man, I can't believe they even make a $6,500 watch,'' he said.

To Ann Toms, who was running Whole N The Wall Antiques at the flea market in Zion Crossroads, the issue is clear: Elected officials have no business taking gifts of any value.

"He should never have accepted any of those gifts, and they know that,'' said Toms, 76, an independent voter who retired from nursing at the University of Virginia Health System hospitals in 2010. She said McDonnell's newfound contrition helps his cause, but she wonders whether it would have happened had the gifts not been exposed.

"I think it's like closing the barn door after the horses are out,'' she said. Then she shrugged and added. "He's human. He really goofed up.''

In the same cluster of antique dealers at the flea market sat Wayne Poore, puffing his pipe and drawling his way through homegrown tall tales for visitors at Well-Hung Antiques - named, he insists, for his acumen at arranging framed paintings.

"I'm 63. I've never known us to be ashamed of any governor before,'' said Poore, admitting sheepishly that he's a Democrat. "I think this is a blemish.''

To Collinsville's Smith, such remarks just confirm what she's believed all along.

"The Democrats have got to find something to fuss about,'' she said.
MORE ON NBCWASHINGTON.COM
Copyright AP - Associated Press