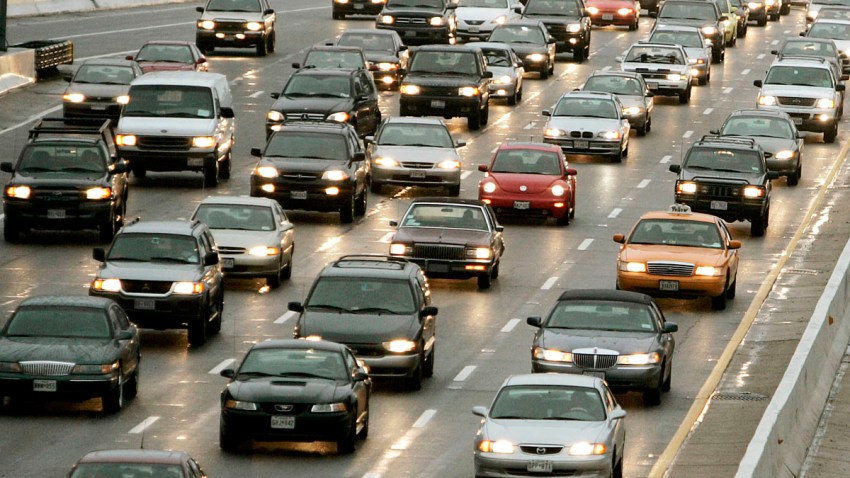 A tractor-trailer jackknifed on the Outer Loop of the Beltway near Georgetown Pike in Fairfax County, Va., backing up traffic for miles Thursday afternoon.
The truck was hauling a house when the driver lost control. Part of the truck became wedged against a guard rail.
Traffic reportedly was backed up into Montgomery County, Md.
The driver suffered injuries but is expected to be OK.
One lane was still closed at the beginning of the evening rush.