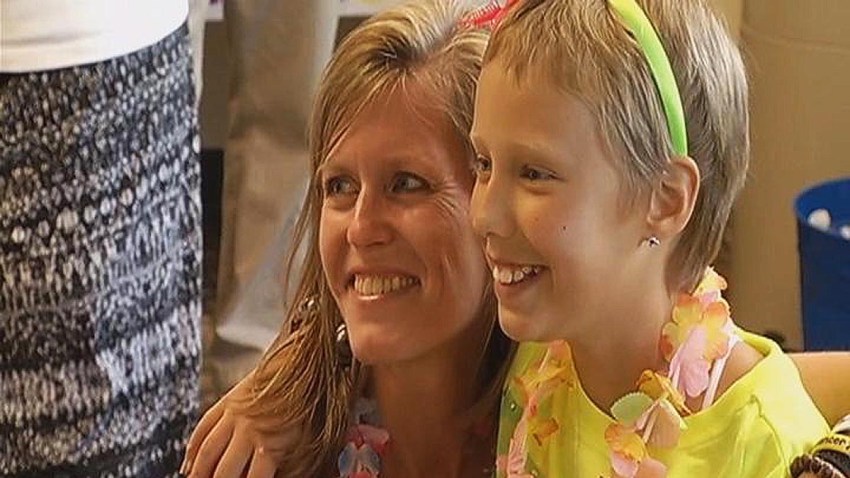 A Virginia girl with inoperable brain cancer is headed to Hawaii with her family thanks to the United Health Foundation and the Make-A-Wish Foundation.
Fairfax 9-year-old Tara wished to swim with the dolphins there.
"It's just amazing," Tara said. "We get to go swim with dolphins, the trained dolphins and the wild dolphins, and we get to go out snorkeling and we get to go out to a luau."
United Health and Make-A-Wish held a surprise send-off party Wednesday for Tara, who had what they hope is her final chemotherapy treatment.